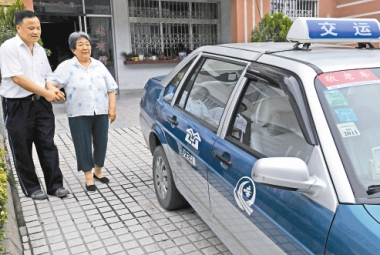 TAXI drivers in Qingdao have caught the attention of CCTV, China's national broadcaster, for their selfless actions.
    The drivers will have a red ribbon printed on their vehicles in recognition of their positive contributions to society.
    The "red ribbon" practice was initiated in 2006 when Qingdao residents spontaneously tied a red ribbon to their cars to pay tribute to three taxi drivers who found a large sum of money and returned it to its owner.
    Since then, there have been repeated reports of good deeds by taxi drivers.
    CCTV did a special report on the caring taxi drivers Nov. 26, triggering a citywide tribute to the drivers.
    (Li Hao)