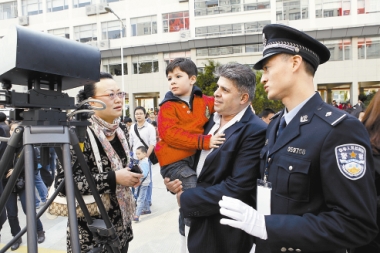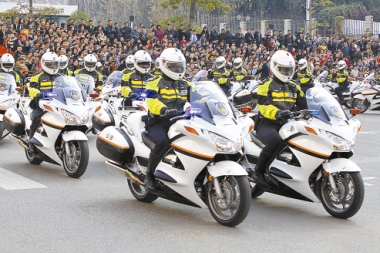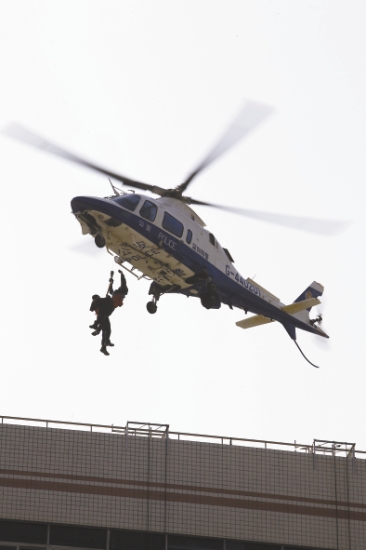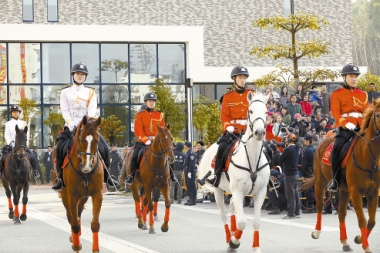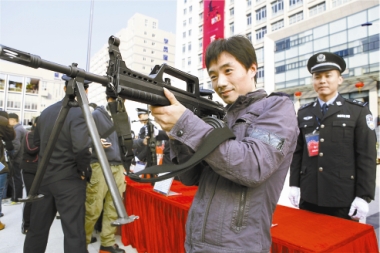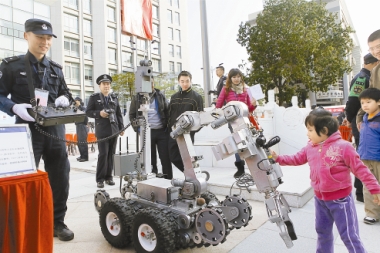 SHENZHEN police staged its seventh open day yesterday at its training school in Futian District.
    The open day showcased the work of special operatives such as hostage negotiations and SWAT (special weapons and tactics).
    More than 100,000 residents attended the open day at the main venue at police training school in Futian. A total of 200,000 residents attended yesterday's event at subvenues.
    Residents who attended the open day were particularly impressed by a simulation of a fire rescue with helicopers and equestrian activities.
    The new 100-million yuan (US$15.87 million) helicopter which was imported from Italy and used for the Universiade was also on display.
    Police opened sub-venues in each district yesterday to encourage more residents to participate in the event, hoping to folster a better understanding of police work among residents.
(Sun Yuchen)