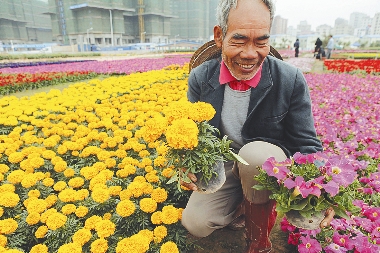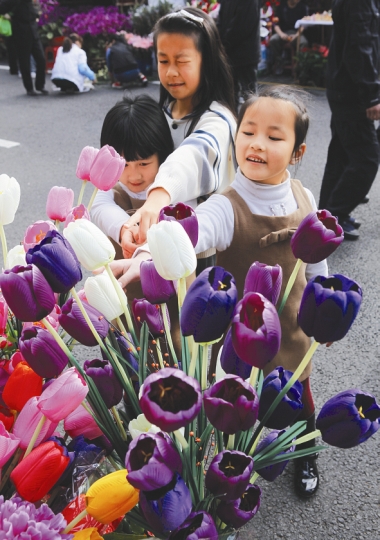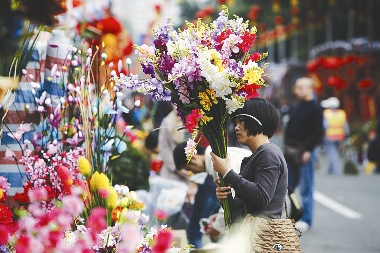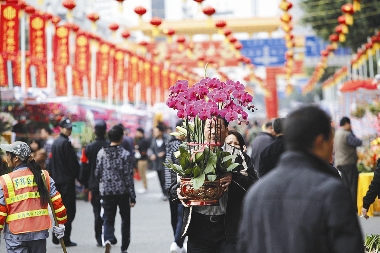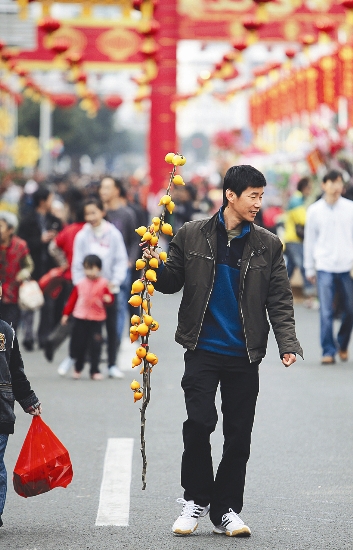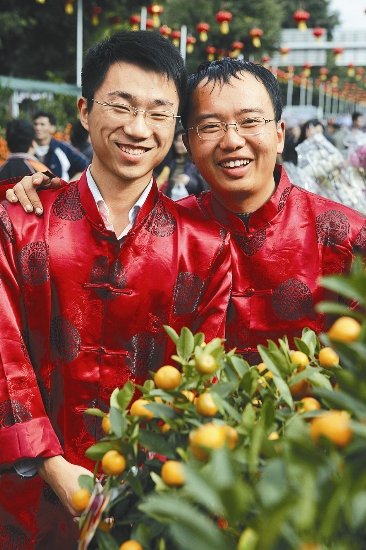 Li Hao
    LOCAL residents have been rushing to the annual Shenzhen Spring Festival Flower Fair on Aiguo Road in Luohu District.
    The annual festival, which opened yesterday, gives local residents the chance to buy flowers for home decoration for the seven-day Spring Festival holiday, which is scheduled to start Monday.
    The five-day fair is composed of eight sections. The sections are selling potted flowers, fresh flowers, handicraft works and Spring Festival scrolls, according to the urban management administration in Luohu District, the fair organizer.
    Florists from around the country have been promoting a variety of flowers as well as working hard to create a good atmosphere at the fair, which has a total of 1,026 booths.
    Residents' festive mood in spending money on flowers seems not to have been affected by a 10-percent price hike over last year.
    The potted orange tree, a popular decoration during the Spring Festival, has seen a price hike of around 20 percent. A 1.6-meter-high potted orange tree sells for 500 yuan (US$79) in the flower market in Xili of Nanshan District.
    In addition to the city-level flower fair, each district has opened its own flower fair.
    Covering an area of 12,000 square meters, the flower fair in Nanshan District opened Monday at Shenzhen Bay, selling popular flowers such as moth orchid and cymbidium. The district is holding a sub-fair on part of Shahe West Road.
    Bao'an District opened its flower fair on Jinke Road yesterday.