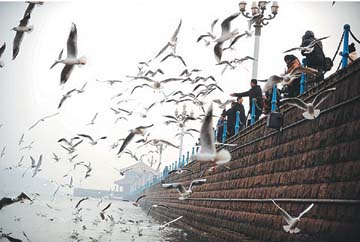 QINGDAO has become home to 100,000 seagulls of 15 varieties. There were only two varieties 18 years ago.
    There are four places in the city with heavy seagull population: the coastal areas in Zhanqiao, Badaguan, the west side of Aomen Road and the Olympic Sailing Center.
    Residents, especially women and children, congregate at Zhanqiao to feed the seagulls.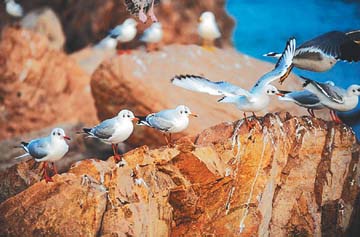 In Badaguan, seagulls rest on the reefs after searching for food in the sea, making the area popular with bird watchers.
    Seagulls fly over the sailing boats at the Olympic Sailing Center, triggering cheers from visitors.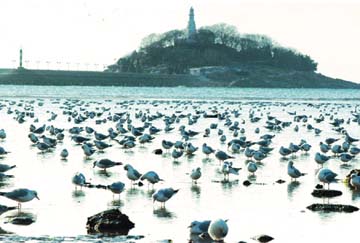 A photographer named Liu gets up early each morning to take pictures of the birds on the west side of Aomen Road.
    In 1994, Qingdao became China's first city to put forages into the sea to attract more seagulls.
    (Li Hao, Zhang Yixin)