CHANGSHA is the capital of Hunan Province. With a recorded history of 3,000 years, it is one of the country's most popular tourism destinations with rich historical heritage and a beautiful natural and urban environment. When the direct high-speed train opens in April, it will take only three hours to get there from Shenzhen North Railway Station. Here are some of the events to be held this spring recommended by Changsha's tourism bureau.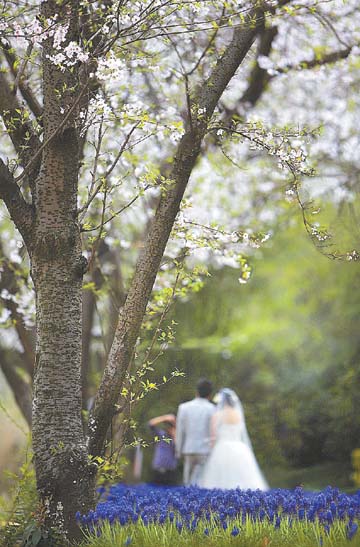 Cherry blossom festival
The Hunan Forest Botanical Garden introduced the Yedcensis cherry blossom from Japan in the 1980s. The garden has since become one of the best places in China for cherry blossom landscaping.
At present, there are 3,000 cherry trees of 14 varieties in its cherry park. A 72-meter-tall cherry tree, which is called "Chinese king of cherry trees," is a must-see.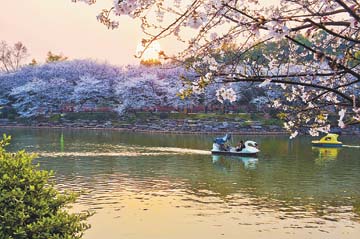 The garden introduced advanced design concepts and lighting technology for night landscaping this year and a water garden project has also been put into operation.
A cherry blossom festival will be held in the garden from March 30 to April 15 and various activities will be held during the annual event, including flower exhibitions, match-making activities, calligraphy exhibitions, and Dutch Culture Week. Famous Chinese piano masters, Sheng Zhongguo and Liu Shikun, will hold a concert on the night of the festival's opening day.
Add: 111 Zhiwuyuan Road, Dongjingpu, Yuhua District, Changsha
Information: (0731) 8559-7485
Delicacies: A special cherry blossom buffet featuring cherry blossom cake, cherry blossom wine, cherry blossom tea, cherry blossom noodle and peony cake.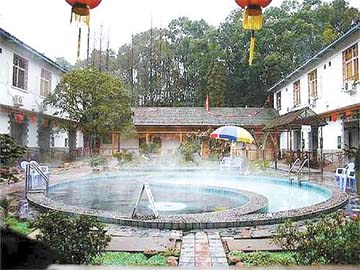 Hot spring resort
Changsha Huitang Hot Spring International Tourism Resort is one of the country's best hot spring resorts.
In 1998, Huitang became one of the 43 national tourism projects selected to be given priority for development in the 21st century.
The spring water has a temperature of about 89 degrees Celsius and contains 29 healthy microelements.
Huitang Township has been a famous holiday and sightseeing spot since the Tang Dynasty (618-907). The resort lies beside Dongwu Mountain, which is famous for the diversity of its rocks and maple trees and peach blossoms. Zixin Lake is surrounded by an evocative manmade landscape.
Add: 18 Zilongdong Road, Huitang Townsip, Ningxiang County
Information: (0731) 8729-6529
Delicacies: Duck, fish, turtle and frog.
Jinggang Ancient Town
Jinggang Ancient Town is about 25 kilometers from Changsha and was once a thriving trade center of salt and rice during the Qing Dynasty (1644-1911) and the early period of the Republic of China (1912-1949). It also enjoyed a reputation as "one of China's four largest rice markets."
It has the small town atmosphere that enables Hunan people to escape the noise of modern life.
Historical sites in the small town include Mao Zedong's calligraphy exhibition and an ancient ship building base.
Traditional food and products such as oiled-paper umbrellas, chinaware and cloth shoes can also be found on Mashi Street in the town.
Fire dances and flower-drum operas are also must-sees.
Add: Jinggang Ancient Town, Wangcheng County, Changsha
Information: (0731) 8830-6999
Delicacies: Grain wine, sweet glutinous rice wine, bamboo shoot, chicken, Chinese rice pudding, beef stew, fish stew, mixed soup and dried tofu.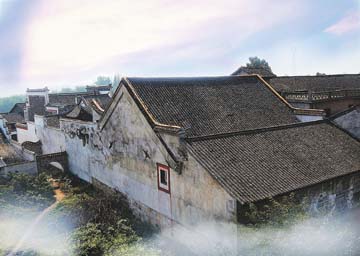 Transportation: You can take the direct high-speed train from Shenzhen North Railway Station to Changsha as of April 1. You can also fly to Changsha from Shenzhen International Airport. (Wang Yuanyuan)