THE mother ship of China's manned deep-see submersible, Jiaolong, set out from Qingdao on May 28 and loaded the submersible in Jiangyin in Jiangsu Province, heading for a 7,000-meter dive.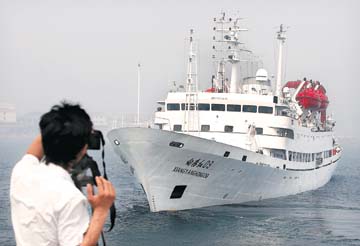 The vessel, named "Xiangyanghong 09," is due to arrive in an experiment zone in the southern sea area of the Marianas Trench on June 10 and complete the dive at the end of June, then returning to Qingdao in mid-July.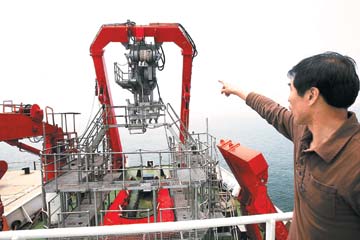 The mother ship has been used more than 10 times as part of China's sea explorations and visited countries such as Japan, South Korea, Russia, North Korea and the United States.
    The national marine administration approved June 20 in 2006 the use of the ship as the mother ship of the submersible.(Li Hao, Sui Jun)