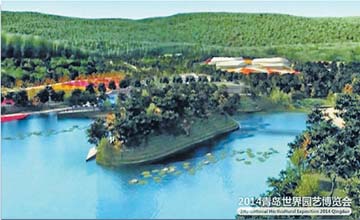 THREE types of waterscapes will be presented at the venue of the 2014 International Horticultural Exhibition, according to the event's organizing committee.
    There will be large, small and natural waterscapes at the venue, which is located at Qing-dao's Baiguoshan Forest Park. The park boasts rich natural resources, based on which the waterscapes were designed.
    One of the key waterscape projects, Tianshuidichi, will be 2,700 meters long.
    (Li Hao, Zhang Hua)