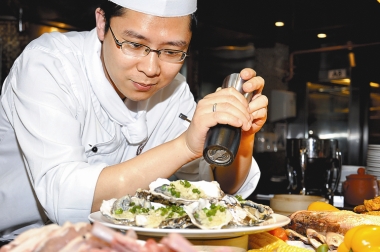 BBQ feast
    FROM July 18 to 24, Sheraton Shenzhen Futian Hotel will hold a summer BBQ feast live at The Exchange restaurant.
    Enjoy the show station of BBQ of fresh juicy oyster and pork ribs with secret sauce, together with more than 20 dishes, including lamp chops, beef steak, goose liver, sausages, assorted meat satay, assorted seafood, corn stick, sweet potato.
    There are also dozens of desserts, fresh fruits and multi-flavor ice cream available.
    Price: 328 yuan with a 15-percent service charge per person
    Add: Great China International Exchange Square, Fuhua Road, Futian District
    Tel: 8383-8888(Zhang Chanwen)
    Organic food served at Nanhai Hotel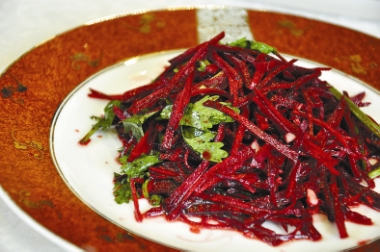 NANHAI Hotel's Chinese restaurant offers several special-made dishes featuring organic vegetables to diners in July and August, such as organic beetroot in sauce and fried beef and organic okra. The restaurant is also famous for its Cantonese cuisine, special-made desserts and beautiful garden views.
    Add: 1 Gongye Road 1, Nanhai Boulevard, Shekou, Nanshan District
    Tel: 2669-2888, ext. 399, 699 (Chinese restaurant)(Wang Yuanyuan)