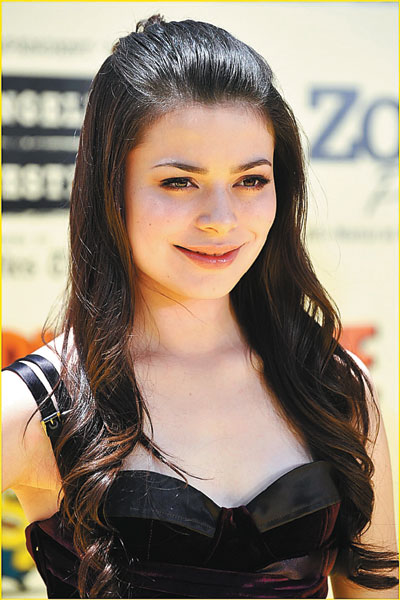 米兰达·卡斯格拉夫
学会平衡娱乐生活和学习
Miranda Cosgrove may be best known as Carly Shay, the feisty central character on Nickelodeon's hit TV show "iCarly," but she is so much more than just a talented actress.
Cosgrove is a face of the Neutrogena brand, a recent recipient of the 2012 Young Hollywood Crossover Award, and a successful recording artist, to name just a few of her achievements.
With all of her accomplishments, Cosgrove could be pretentious, standoffish and smug, but she is none of those things. Rather, she's genuine, approachable, and down-to-earth.
A talent scout in Cosgrove's hometown of Los Angeles discovered her affable personality early on, and Cosgrove began working in commercials at the very young age of 3.
"I've always loved music. I started taking singing lessons when I was pretty young, around 5 years old, and then I wanted to play guitar, too. When I was 8 or 9, I started taking lessons," Cosgrove explains.
"My sound is soft rock but I like adding my own edge and twist to it. I think a lot of the songs I write and sing are about relationships and things that people my age go through," says Cosgrove.
(SD-Agencies)