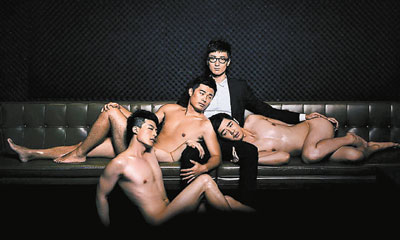 Martin Li
martin.mouse@hotmail.com
WAS T.S. Eliot right when he said "mediocre writers borrow, great writers steal?" That question has been raised by a new hit TV show in China. "iPartment," a situation comedy, whose third season premiere saw exceptionally high ratings on four domestic satellite TV channels July 31, has received mixed reviews.
On Sohu Web site's video section, the comedy also attracted more than 71 million clicks in the first eight days of its third season. Mainly aired on regional satellite TV channels, its first season was screened in 2009, followed by the second in 2011.
Its ratings suggest that "iPartment" is a big success. It tells the story of seven young people with different careers and different outlooks. They live in the same apartment building and together have various misadventures.
The actors are mostly unknown and the themes are highly topical.
Some netizens have given unreserved praise to the comedy, calling it China's "Friends," a successful American situation comedy that reflected the lives of young people in the modern age.
The drama's screenwriters, director, actors and actresses were all born in the 1980s, a generation called "post-80s" in China who grew up during the country's reform and opening-up.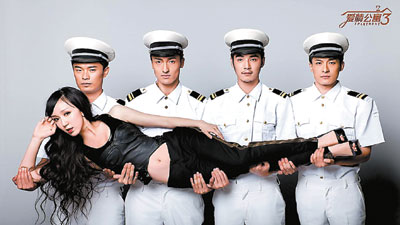 However, the comedy has also been accused of containing overacting and using crude tactics to get laughs. It has also been criticized for plagiarizing quotes and plots from "Friends" and other U.S. TV shows.
"I once watched an episode of 'iPartment,' and it was almost identical with an episode of 'Friends' in terms of plot and even included the same Christmas-gift-giving scene. I don't know whether the producers of 'iPartment" paid for the copyright," said a netizen using the name Nijingnizhuan.
The other American shows that were allegedly plagiarized include "The Big Bang Theory" and "How I Met Your Mother." This has created controversy both in China and overseas.
In response, the drama's screenwriters admitted to lifting plots and quotes, but said it was not simply plagiarism, but a homage.
"Without the influence of American comedies, 'iPartment' could not have been conceived. We are standing on the shoulders of giants," said Wang Yuan, a screenwriter.
Besides foreign dramas, "iPartment" has also copied jokes from the Internet.
"I was shocked when I found plots from my novel, 'Lai Bao Diary,' in some episodes of 'iPartment.' How bold-faced the drama's producers are!" said blogger Lai Bao.
To appease the critics, the producers of "iPartment" have apologized to Lai through their microblog and promised to compensate him 10,000 yuan (US$1,587) for each 1,000 words of his fiction which were plagiarized for the drama.
In an earlier media interview, Lai said he accepted the apology but would not accept the compensation.
However, Lai's tolerance is not shared by some netizens, who have asked "if you can compensate Lai, why not compensate the producers of those American dramas you copied?"
Of course, they will not be able to pay their American counterparts.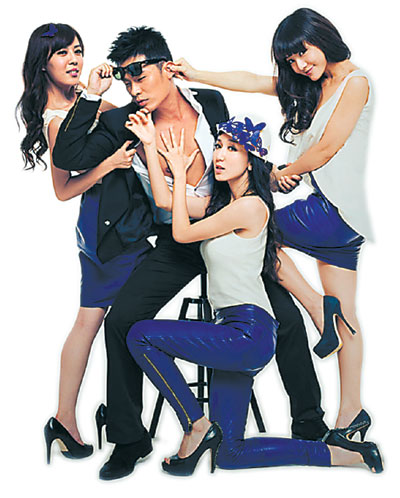 Lu Wei, who is a successful writer of adapted screenplays, including "Red Cherry" and "Farewell My Concubine," said plagiarism has become ubiquitous in the industry.
"Today's TV shows and films being produced in China are of low quality and unrealistic. Nor are they particularly entertaining," said Lu.
"Many directors and screenwriters invest their own money in their productions, so they have to appeal to the lowest common audience instead of seeking to make a work of art," said Lu.
Lu added, when plagiarism is considered normal, a vicious circle forms.
However, some people said despite the allegations of plagiarism, "iPartment" makes them laugh, which is all that matters.
"iPartment" has attracted many members of the public, who are apparently used to unsubtle humor.
But Li Mizhe, a well-educated "post-80s" Shenzhen resident, said he would watch just about anything instead of "iPartment."