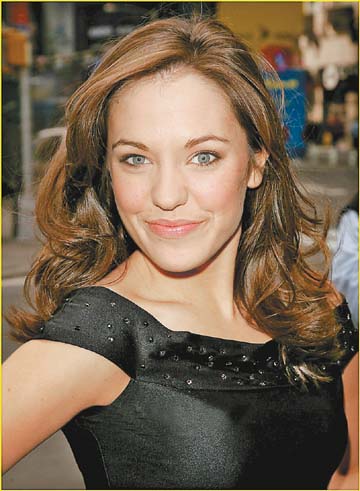 Laura Osnes
    百老汇舞台上的灰姑娘劳拉·奥斯涅斯
    Notorious killers don't usually turn into princesses — unless you're Laura Osnes.
    Less than a year after the 26-year-old Tony Award nominee played the murdering Bonnie Parker in "Bonnie and Clyde," she will become Broadway's latest Cinderella.
    Osnes will star opposite Santino Fontana in a revival of the sumptuous Richard Rodgers and Oscar Hammerstein II musical, which features a new book by Tony nominee Douglas Carter Beane and begins previews at the Broadway Theater in January.
    Osnes still mourns having to stop performing in "Bonnie and Clyde," a show she helped nurture since the fall of 2009, but leapt at the chance to put her size 7 feet into fancy slippers. "Life goes on and other opportunities presented themselves. Bad things have turned to good," she said.
    Osnes, from the Minneapolis suburb of Eagan, has been a rising Broadway star since winning the NBC reality series "Grease: You're the One That I Want!" in 2007.
    Osnes is also preparing to release her first solo album "Dream a Little Dream," a recording of her Cafe Carlyle performance that mixes musical theater standards like "All the Things You Are" and "Till There Was You" and pop songs such as Norah Jones' "Sunrise" on September 18.(SD-Agencies)