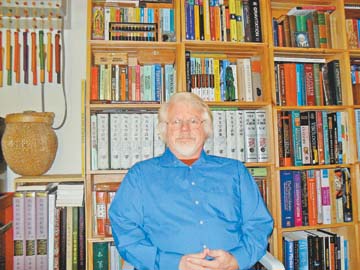 Martin Li
    Martin.mouse@163.com
    TWO Hollywood blockbusters, "The Amazing Spider-Man" and "The Dark Knight Rises," are scheduled to hit screens on the Chinese mainland Aug. 27.
    The hotly anticipated films are expected to be popular with young people who are known to flock to see summer blockbusters.
    In the first half of the summer season, which ran from late June to late July, domestic films dominated the screens and generated total box-office revenue of more than 1 billion yuan (US$158.7 million).
    The most lucrative films were all big-budget productions, including "Painted Skin: The Resurrection," "Caught in the Web" and "The Four," each of these three films achieved box-office revenue of more than 100 million yuan.
    But the success of these films is not simply down to their quality, they benefited from the so-called "domestic film protection month," which means the period of summer in which no foreign films are allowed to be released in mainland cinemas.
    The term "domestic film protection month" was coined after the State Administration of Radio, Film and Television in 2004 handed down an order restricting screening foreign films between June 10 and July 10 each year, according to unconfirmed reports by Chinese-language media.
    Since then, no foreign films have been released in mainland cinemas during this period, even though officials have never admitted that such a measure exists.
    "House of Flying Daggers," a big-budget film directed by Zhang Yimou, one of the most successful directors in China, is considered the first beneficiary of the "protection month." In 2004, it was screened during "the protection month" achieving box-office revenue of 160 million yuan.
    The protective measure has angered an increasing number of fans of Hollywood films in China, who have been taking to the Internet to voice their dissatisfaction.
    "Isn't it a breach of consumer rights to force audiences to only watch domestic films?" said a netizen under the user name of Bububing.
    A film critic in Shenzhen, whose pen name is Gu Yan, said the "protection month" reflects how little confidence the Chinese film industry has in its own products.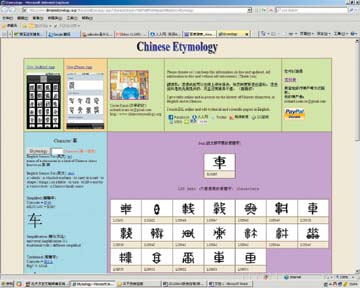 "From a market perspective, the 'protection month' may give domestic films more revenue," said Gu Yan.
    Head of China Film Critics Society, Zhang Boqing, said the key to protecting domestic films was improving their quality, not imposing protectionist measures.
    Although big-budget homemade films achieved commercial success in the first half of the summer thanks to the measure, most small-budget domestic films failed to make money, triggering audiences' concern about their quality, as well as Chinese film studios' fears about box-office revenue in the rest of the year.
    China's box-office revenue exceeded 8 billion yuan in the first half of this year, more than 65 percent of which was contributed by 10 Hollywood films, including "Titanic 3D," "The Avengers" and "Mission Impossible: Ghost Protocol."
    The fact remains that imported films are major contributors to China's box office. Last summer, three imported films, "Transformers: Dark of the Moon," "The Smurfs" and "Harry Potter and the Deathly Hallows: Part 2," generated box-office revenue of more than 1.5 billion yuan in China.
    The "protection month" may not be extended because some American studios have complained, according to an earlier report by the Southern Metropolis Daily, citing sources in the industry.
    The final confirmation of the screening time of "The Amazing Spider-Man" and "The Dark Knight Rises" may be thought of as an indication.
    However, as Chinese fans look forward to the two films, the studio that produced them, Warner Brothers, will see their products competing with each other because they will be opened on the same day. This will almost certainly harm both films' box-office revenue, according to a report by Los Angeles Times on Aug. 14.
    Warner Brothers tried to convince China Film Group, a State-owned enterprise which is the only government-authorized importer of foreign films, to delay the opening of "The Dark Knight Rises" to September, which seems to have failed, the paper said.
    It is highly unusual for similar movies to open on the same date in China as the government seeks to boost box office revenue, which hit US$2 billion last year and is projected to rise to US$3 billion by the end of 2012, the report said. But Chinese authorities may be concerned that Hollywood movies have been performing much better than local products this year.
    Industry insiders said no matter what measures are introduced, foreign films will continue to provide daunting competition to domestic films. Together with "The Amazing Spider-Man" and "The Dark Knight Rises," "Prometheus," which is due to open on the mainland Sept. 3, would probably force some domestic films, such as "Switch," to reschedule their opening time to avoid direct competition with foreign films.