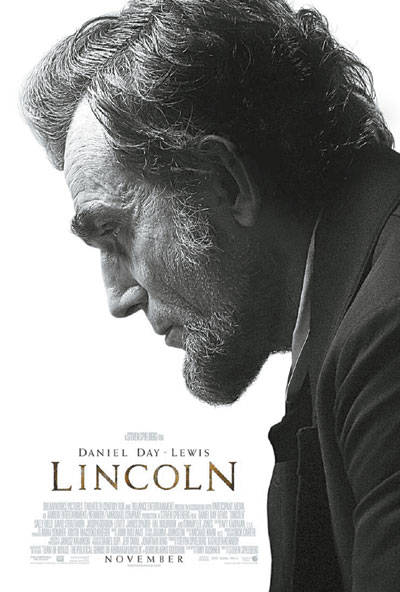 THE B-list rules Hollywood's fall and holiday movie season: Bond, Bella and Bilbo.
Daniel Craig is back as James Bond in "Skyfall," the secret agent's first adventure in four years, one of the longest 007 hiatuses in the franchise's 50-year history.
Kirsten Stewart returns for her swan song as Bella Swan, alongside vampire hubby Robert Pattinson and jealous werewolf pal Taylor Lautner in "The Twilight Saga: Breaking Dawn — Part 2," the franchise finale.
And Bilbo Baggins goes jewelry shopping for an evil ring in "The Hobbit: An Unexpected Journey," the first installment in Peter Jackson's three-part prelude to his Academy Award-winning adaptation of J.R.R. Tolkien's "The Lord of the Rings."
Here's a look at other upcoming highlights:
September: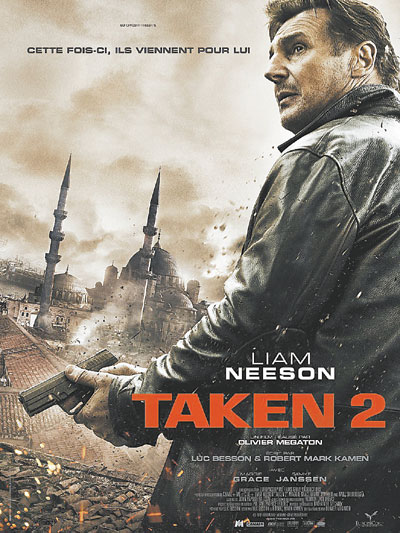 Adam Sandler's in-voice-only mode as Dracula in the animated monster mash "Hotel Transylvania." Joaquin Phoenix stars as a World War II veteran mesmerized by cult leader (Philip Seymour Hoffman) in "The Master."
For baseball fans, there's "Trouble with the Curve," starring Clint Eastwood as an old-timer on a scouting trip with his daughter (Amy Adams).
Time-travel geeks can watch Joseph Gordon-Levitt as a hit man trying to snuff his older self (Bruce Willis) in "Looper," also featuring Emily Blunt.
October:
Liam Neeson returns as a violently over-protective family man in "Taken 2." Brad Pitt's a mob enforcer tracking rogue hoods in "Killing Them Softly." Kevin James goes from lethargic science teacher to mixed martial-arts sensation in the comedy "Here Comes the Boom."
Ben Affleck directs and stars in "Argo," a rescue thriller about the 1979 Iranian hostage crisis. Tom Hanks, Halle Berry and a big ensemble take on multiple roles in "Cloud Atlas," an epic spanning centuries and genres.
November:
Judi Dench's M steps up in a more pivotal role as spy master to Craig's 007 in "Skyfall," in which Bond's loyalty to his boss is tested by revelations from her past.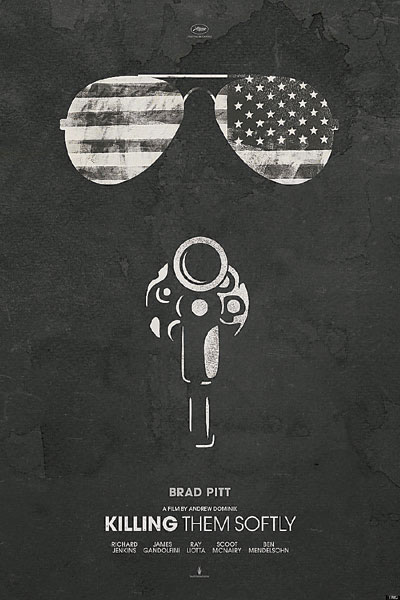 Steven Spielberg directs Daniel-Day Lewis as Abraham Lincoln in "Lincoln." Keira Knightley and Jude Law star in a new take on Leo Tolstoy's epic romance "Anna Karenina." Denzel Washington's a pilot who miraculously lands his damaged jetliner in "Flight."
A couple of animated tales debut for the holidays: "Wreck-It-Ralph," with John C. Reilly providing the voice of a second-banana video game character striking out on his own; and "Rise of the Guardians," an adventure with Santa Claus, the Easter Bunny and other mythical beings battling an evil spirit.
December:
"The Hobbit" has some action competition for the holidays in Tom Cruise's "Jack Reacher," with Katie Holmes' ex playing a former military cop investigating a sniper case. Quentin Tarantino's "Django Unchained" stars Jamie Foxx and Leonardo DiCaprio in a pre-Civil War bounty hunter saga.
Among holiday comedies, Billy Crystal and Bette Midler play grandparents at odds with their daughter (Marisa Tomei) in "Parental Guidance;" Seth Rogen goes on a road trip with his domineering mom (Barbra Streisand) in "The Guilt Trip;" and Paul Rudd and Leslie Mann revisit their marital woes as they reprise their "Knocked Up" characters in Judd Apatow's "This Is 40."
Hugh Jackman, Russell Crowe and Anne Hathaway team for a big-screen adaptation of the stage musical "Les Miserables," based on Victor Hugo's classic. (SD-Agencies)