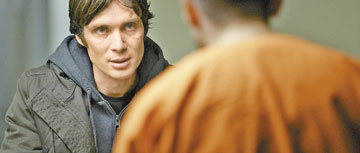 Starring: Cillian Murphy, Sigourney Weaver, Robert De Niro, Toby Jones, Joely Richardson Director: Rodrigo Cortes
FOLLOWING up his taut 2010 man-trapped-in-a-coffin thriller "Buried," director Rodrigo Cortes seems to have decided to go in as different a direction as possible with "Red Lights," an ambitious, unwieldy, operatic film about paranormal hoaxes that sure isn't boring but also, sadly, isn't very good.
Working with a committed cast including Sigourney Weaver, Cillian Murphy and Robert De Niro, Cortes (who also wrote and edited the picture) strains to produce a thriller with the soul of a graphic novel, but the extended running time and overly hokey tone do this movie absolutely no favors.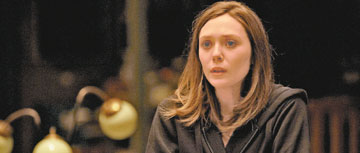 "Red Lights" concerns two paranormal investigators, Dr. Margaret Matheson (Weaver) and her assistant Tom Buckley (Murphy), who travel to different locations to debunk claims of supernatural occurrences. But the one mystery Matheson can't explain is the psychic powers of Simon Silver (De Niro), a blind man who was a cultural phenomenon before going into seclusion 30 years ago. Suddenly, however, Silver has decide to re-emerge, prompting the investigators to see if they can once and for all expose him as a sham.
After working with Ryan Reynolds in such close quarters in "Buried" (Cortes' second feature), the filmmaker goes for a gradual, deliberate tone with "Red Lights," establishing Matheson and Buckley's interpersonal dynamics before introducing Silver and then suggesting the dangerous powers he possesses.
This may be a disappointment for fans who just want another immediate, claustrophobic thriller like "Buried," but the reality is that "Red Lights" isn't hamstrung so much by its slowly intensifying pace as it is by a generally loopy execution that, while endearingly goofy at times, tends to undercut the film's sense of creeping dread. Rather than proving himself a master of switching between tones, Cortes errs by treating his outlandish story deadly seriously, which can provoke the occasional unintentional laugh because of the overwrought happenings on screen.
Still, the cast can't be faulted for the weaknesses of "Red Lights." Weaver is her usual commanding self as a scientist with a tragic backstory, and Murphy is sufficiently unhinged as her right-hand man who slowly starts to become obsessed with Silver. And even De Niro, who has been a wildly unreliable presence of late, shows admirable restraint as the blind psychic who may wish to do the investigators harm.
But these performances are all at the service of a story that feels like it should be breezy, midnight-movie fun but is instead invested with a clenched-teeth gravitas that it simply doesn't merit. Cortes is clearly trying to push himself, mixing suspense, horror and social commentary, and there are occasions in the movie when his pretensions add up to an arresting moment or two. But too often, the film's grand soliloquies, questionable plotting and more-is-more attitude just raise red flags.
The movie is now being screened in Hong Kong.
(SD-Agencies)