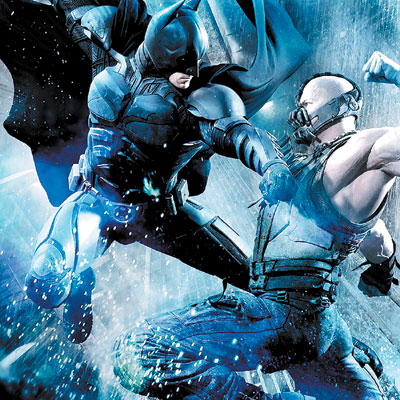 MOVIEGOERS lined up Monday for the premieres of the new Spiderman and Batman movies in China, where many said the two fictional heroes have prompted reflections on heroes and heroism in Chinese society.
"The Amazing Spiderman" and "Batman 3: The Dark Knight Rises" proved instant successes after their midnight debuts in major Chinese cities, reportedly taking the top slots in most cinemas across the country.
Some die-hard fans have even been skipping work to see the two Hollywood blockbusters.
Although it is not yet known what the two films earned on their first day, they are expected to rake in 500 million yuan (US$78 million) each, media reports Monday quoted insiders as saying.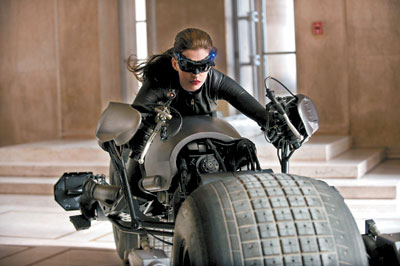 Many moviegoers said they wanted to see the movies not only for their stunning visual effects and star-studded casts, but also for their displays of heroism.
"Yes, I also came for the heroes in the movie," said a high school student surnamed Jiang, who was standing in line to see "The Amazing Spiderman" at the Capital Cinema in downtown Beijing.
"I admire both Batman and Spiderman," added Jiang, who said her definition of a hero is "anyone who benefits mankind and who is selfless."
"A hero is one who upholds justice," said another moviegoer, a college student who only gave her name as Lu.
"But now there are few heroes in our society, where a lot of people choose to remain silent and indifferent," Lu added. "We need more heroes in China now."
Experts have echoed Lu's reflections on heroes, saying one reason the two films are popular may be the reflections on heroism and heroes they have triggered in an age when too many people opt not to be heroes, turning a blind eye to those in need of help.
"An array of incidents, such as Wang Yue's death last year, are reminding people that our society is running out of heroes," said Professor Wang Mingmei, head of the Association of Sociology in Jiangxi Province. "That should be one reason why the two films, both featuring heroes and heroism, a universal thing, are becoming popular."
"To some extent, they cater to our society's urgent need for heroes," Wang said.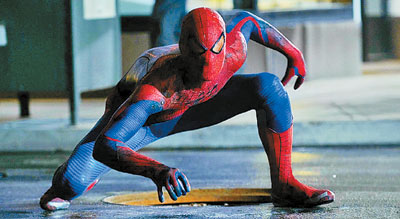 Much soul-searching has taken place since October last year, when a 2-year-old girl, Wang Yue, was run over by two vehicles but left to die in the street, ignored by 18 bystanders in Foshan City, Guangdong Province.
The ensuing moral debate intensified amid a spate of incidents across the country in which people refrained from assisting fallen senior citizens over concerns of later being blackmailed.
Media have been urging people to be "heroes in their daily lives" since these incidents.
"The Chinese people have a long tradition of honoring heroes," said Wang. "But now we need more of them at a time when it's more difficult to make a hero."
Chinese moviegoers who are obsessed with heroes like Batman and Spiderman have their own opinions.
"Heroes do exist in China, although the number is small," said Wang Linli, 21, a Beijing college student majoring in mass media after watching "The Amazing Spiderman."
"There are no perfect heroes, as the film showed," she said. "As long as you are true to yourself and do what you can when injustice is evident, you are a hero."
(Xinhua)