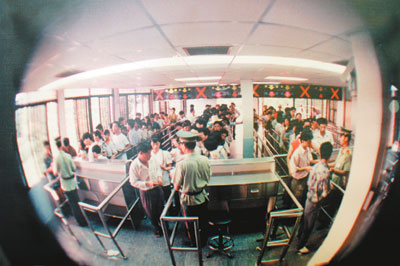 ZHONGYING Street is on the border between Hong Kong and the mainland, on the south of Shatoujiao, Yantian District, Shenzhen. It is just under 500 meters long and 7 meters wide, with a stone boundary monument in the street center.
On June 21, the street, also known as Chung Ying Street in Hong Kong, was named among the top 10 national historic streets.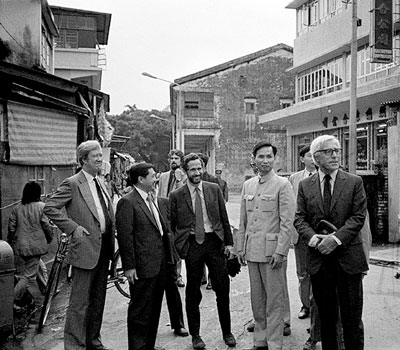 For this reason, a photo exhibition themed "Exploring the history of Zhongying Street" is touring the city's bookstores. About 60 photographs are on exhibition. The pictures record the transformation of the street over the decades and the changing relations between Shenzhen and Hong Kong.
Covering three centuries, the pictures provide much insight into social life, folk customs, and political, economic and military history.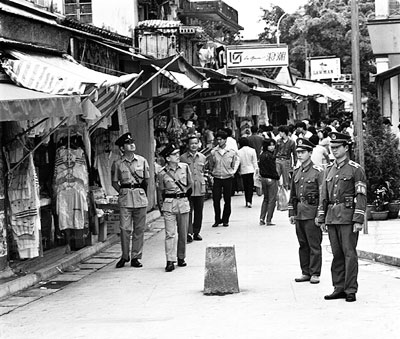 Featured prominently is the work of Jack Birns, an award-winning American photographer. He came to Shatoujiao in October 1949 to shoot pictures of the street after being dispatched to China.
During the transitional period of the 1960s and 70s, He Huangyou, a Shenzhen native, took a number of photographs of life on Zhongying Street.
Over the past 15 years, photographer Xue Yunhui has been following the vicissitudes of Zhongying Street since Hong Kong was returned to China.(Zhao Jie)