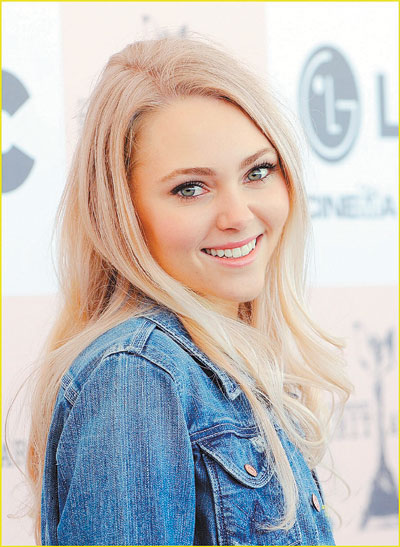 AnnaSophia Robb takes over the iconic role made famous by Sarah Jessica Parker in the CW's new show "The Carrie Diaries" which is set to premiere in January 2013.
The 18-year-old actress portrays a younger version of Carrie Bradshaw in the new CW series, based on Candace Bushnell's "Sex and the City" novel.
It's hard to imagine Sarah Jessica Parker's Carrie Bradshaw without her stylish shoes as she struts through Manhattan, but Carrie wasn't always wearing Manolos and she certainly didn't always know sex. "The Carrie Diaries" takes a look at the origins of the iconic character, and reveals some very surprising things. For one, this Connecticut Carrie wears scrunchies.
"I think that feels to me like a really fun wink wink nod nod to the audience. In another few years she'll mock a scrunchie and get into a fight with her boyfriend over it," screenwriter Amy Harris said. "But in 1984 she didn't know any better."
The audience will be in for quite a few surprises about Carrie. For a start, half of the story is in Connecticut where Carrie is in her junior year of high school.
"She's experiencing a different phase in her life," said Robb, who plays the curly haired writer as a teen. "This is Carrie first experiencing the city and her love life and Manhattan and her family."
To emphasize the point of new experiences, Carrie's faithful trio of friends — Charlotte, Miranda and Samantha — are nowhere to be seen. They are replaced by a new trio comprised of Maggie (Katie Findlay), Walt (Brendan Dooling) and Jill Thompson (Ellen Wong).
"Sarah Jessica Parker did such a beautiful job of embodying that role. That is a whole role on a pedestal all by itself, which I don't want to touch because it is perfect and I love it. Everyone loves it," said Robb.(SD-Agencies)