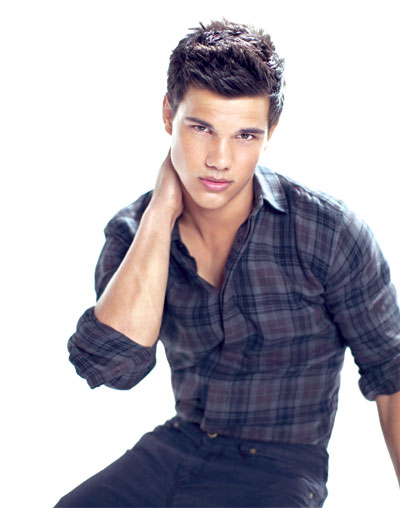 As the final movie in the "Twilight" franchise nears release, the entire world has witnessed the development of Taylor Lautner from boy to man. When he appeared in "Twilight," Lautner was a fresh-faced 16-year-old. By the time "The Twilight Saga: Breaking Dawn — Part 2" hits theaters, Lautner will be 20 years old.
Before "Twilight," Lautner starred in two mainstream releases in 2005 but remained a relative unknown. One of his biggest cheerleaders before the "Twilight Saga" was director Robert Rodriguez, who cast Lautner in his first major film role.
The baby-faced Lautner also had a lot to do to prepare for his role as a werewolf in "Twilight," telling Us Weekly that he had to gain 30 pounds of muscle to transform into the character of Jacob. It was a major transformation for the young actor, from a child star into a national heartthrob.
As a heartthrob, a young actor is set up for romantic controversy. The closest Lautner came was when he dated pop star Taylor Swift in 2009. While Swift writes songs about her failed relationships, Hollywood Life reported that the one person Swift never got over was Lautner, despite the fact they only dated for three months. Lautner was 17 and Swift 19 at the time.
Once "The Twilight Saga: Breaking Dawn — Part 2" hits theaters, it will mark a change for the actors involved. While both his co-stars Kristen Stewart and Robert Pattinson have begun their exit strategies, moving into other genres, Lautner is also preparing to step into more mature roles. (SD-Agencies)