Models of latest fighter jets on display at
AIRCRAFT enthusiasts hoping to catch a glimpse of the nation's state-of-the-art military aircraft are out in force in Zhuhai this week as it hosts the nation's largest air show, which opened Tuesday and lasts until Sunday.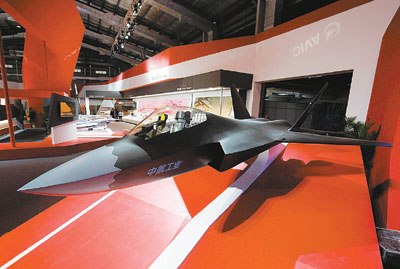 Twenty People's Liberation Army (PLA) aircraft made an appearance, including the newly unveiled WZ-10 attack helicopter, and there is a ground-based exhibit about China's second stealth fighter, the J-31, which is still in development but is said to resemble the United States' aircraft-carrier-based F-35.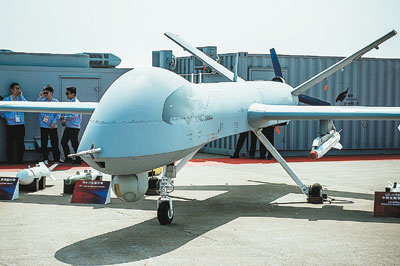 The J-31 display features only a one-quarter scale model of the jet, but it was surrounded by journalists and overseas military exhibitors. The PLA Daily Web site also posted pictures of the black aircraft model, but identified it only as an "Advanced Fighter Concept."
China's first stealth fighter, the J-20, was unveiled early last year, but it is not expected to enter service until 2018.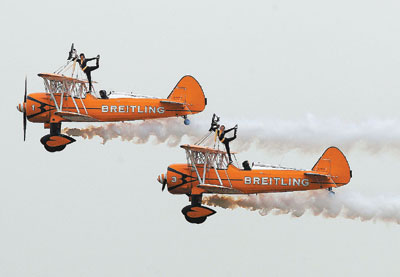 About 150 military and civilian aircraft and products are on display at the China International Aviation and Aerospace Exhibition, which has been held every two years since 1996.
Forty-four are being shown for the first time, said Tan Ruisong, president of the Aviation Industry Corporation of China (AVIC) — the nation's sole manufacturer of military aircraft and a sponsor of the show with the PLA.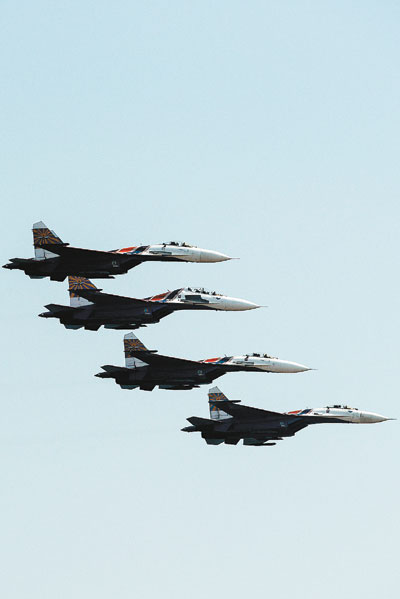 Separately, Sina.com quoted AVIC vice president Li Fangyong as saying that his company spent 10 billion yuan (US$1.57 billion) and several years making the WS-10A Taihang aircraft engine suitable for use in the air force's fighter jets, allowing China to produce its own fighter engines rather than relying on ones from Russia.
The biennial Zhuhai air show is the only international aerospace trade show in China. The show includes entertainment, with China Air Force August 1st Aerobatics Team performing daily, along with overseas stunt teams such as the Knights of the Russian Air Force and the Breitling Wingwalkers. (SD-Agencies)