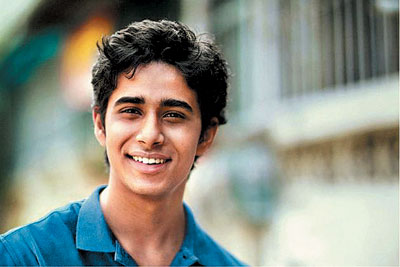 Ang Lee's "Life of Pi" is the most ambitious movie of the year, a complicated 3-D adaptation of Yann Martel's novel about a shipwrecked Indian teen stranded in the Pacific on a lifeboat with a Bengal tiger.
The movie violates multiple unwritten rules of filmmaking, Lee has repeatedly said. But the director who won an Oscar for "Brokeback Mountain" and worked on the film for four years, wasn't the only one dealing with enormous obstacles on set.
First-time actor Suraj Sharma, a Delhi university student, survived multiple rounds of intense auditions and bested many competitors to win the part. Soon after, the philosophy major, who only came to the initial audition as "moral support" for his actor brother, found himself at the center of an immense project.
"I knew it was a big thing, but I tried not thinking about it," says Sharma, 19. "When I'm under pressure, I would not have done as well as I could."
More than the rehearsing or arduous physical training, Sharma says his success in this improbable film, as a first-timer playing opposite an imaginary tiger on a small boat, is a tribute to Lee. (SD-Agencies)