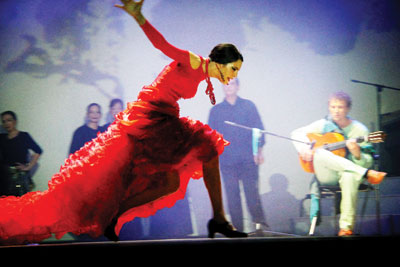 2012 Shenzhen Fringe Festival will take place from Saturday to Dec. 2, according to the organizer.
    Various types of art events, organized by artists and art enthusiasts, will be held at a number of Nanshan District's public spaces such as Wenxin Park, Haide Square and Old Black Box Theater at Shenzhen University.
    This year's theme is "Go and Leap." "We hope to encourage people to experience something new. We want citizens to be both participant and consumer of art and culture," said Zhu Decai, executive director of the Fringe.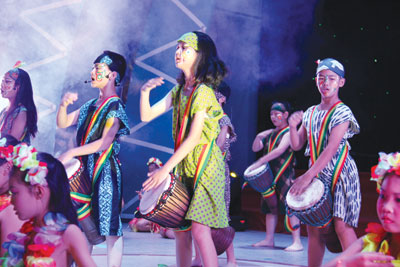 This festival is not meant to showcase high art, but to get more people involved in art and provide a platform for cultural diversity, said Zhu.
    All artists at the festival were selected carefully from around the world. "We launched a public recruitment drive and will host some creative and passionate art performances and programs. We also created a platform for these artists to communicate through activities such as opera performances, dance rehearsals, movie screenings, body language workshops, youth creation camps, community activities and charity programs," Zhu said.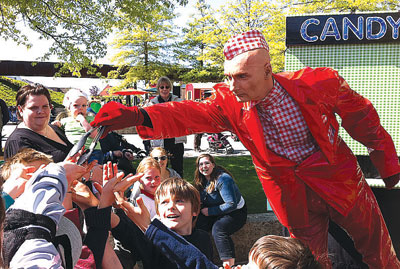 The Fringe Festival is held regularly in more than 70 countries and regions. Its popularity has been attributed to its openness to inexperienced artists. The Edinburgh Festival Fringe is the world's largest art festival with 2,695 shows from 47 countries in 270 venues in 2012. Established in 1947, The Fringe is a showcase for performing artists.
    "Representatives of the Shenzhen festival were invited to attend this year's Fringe in Edinburgh. Every year the normally bleak Scottish capital becomes a hive of artistic activity," Zhu said. "I think the biggest beneficiaries of the event are the people of Edinburgh. We want Shenzhen to have an event that our residents can be similarly proud of," Zhu said.
    Shenzhen held the inaugural event in 2010.
    (Wang Yuanyuan)