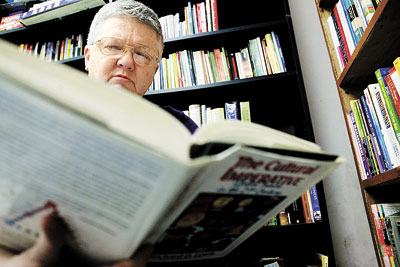 Martin Li
    martin.mouse@163.com
    PAT KING, a 63-year-old from the United States, is in her 15th consecutive year at Shenzhen University.
    She is reportedly the oldest and one of the most hardworking teachers at the university, teaching around six subjects each semester.
    After 25 years in China, King has lost none of her enthusiasm for education.
    'God brought me to China'
    "God brought me to China," King said as she reminisced about first arriving in the country.
    Born in Houston, Texas, King acquired her master's degree from the University of Kentucky at age 23, which qualified her to teach English.
    However, over time she decided that teaching students from under-privileged backgrounds was more rewarding.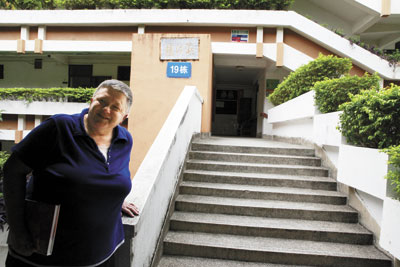 "I thought my talents would be more valuable in countries where there was little access to native English speakers," she said.
    Twenty years ago, she applied for a program to teach English in China and started out at an agricultural university in Nanchang, Jiangxi Province.
    Learning about China
    The first and biggest challenge for King was the Chinese language. However, her determination and self-reliance helped her overcome this obstacle.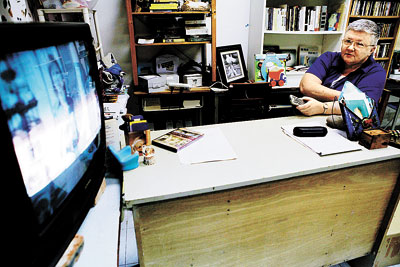 "I never used a translator. Instead, I carried a small phrase book everywhere I went. I would show them the words if they didn't understand my accent. Gradually, I learned enough to hold a simple conversation," said King, who has no problem with daily communication in Chinese. However, like most foreigners, her tones are far from perfect.
    A colleague helped her choose the Chinese name, Wang Gaoshang.
    "Wang in Chinese means King and Gaoshang means noble," King explained.
    King attributes her understanding of Chinese culture to her time in Nanchang.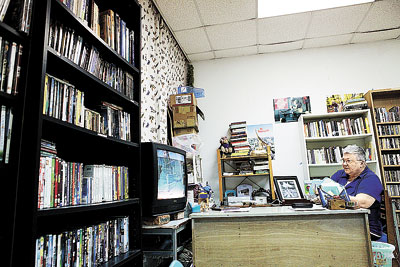 'The foreign affairs director of the school in Nanchang was always eager to socialize with us foreign teachers. He would invite us to gatherings at every traditional Chinese festival, such as Dragon Boat Festival and Mid-Autumn Day," recalled King.
    "I spent most of my time with Chinese people which enabled me to learn much about Chinese language and culture. Moreover, the director taught me a lot about China's history," she said.
    Moving on to Shenzhen
    The experience in Nanchang prepared King for her arrival in Shenzhen, where she has experienced almost no culture shock.
    After recommendations from her two friends who were set to leave Shenzhen University in 1998, King filled one of the vacancies they had left.
    "In Nanchang, I mainly taught oral English to students doing a variety of majors. At Shenzhen University, I got my big chance to teach English majors," said King.
    "When I came to Shenzhen University, there were very few native English teachers. However, I was impressed by how clean the campus was and I was happy to be here," King recalled.
    King teaches English majors at Shenzhen University and has more autonomy over what she can teach. She has taught courses in European culture, American culture, poetry, fiction, media and culture.
    Devotion to teaching
    Despite a busy teaching schedule, King puts a lot of time into preparing her own teaching materials ahead of each class.
    "Sometimes I feel overworked," she said.
    A variety of books and DVDs occupy her small office. She collects them to teach her various courses.
    She often invites students to the office to read and watch DVDs.
    Reading and watching DVDs are King's main hobbies. She is particularly fond of biographies and books about history.
    "The biggest challenge is creating the kind of classroom environment that we use to teach languages in the West. I think Chinese students need to learn English for communication, not just to pass tests. Besides, Chinese students tend to be reluctant to speak up, so I have to force most of them to talk. I regularly assign them projects and essays so they can keep working rather than just cramming ahead of the exam," said King.
    King also often teaches students English phrases that will help them gain some wisdom about life.
    "I think we should try to live deliberately and meaningfully and consider what we do with our precious lives. If we spend our days wisely, we become wise people," said King.
    Thoughts on language learning
    "When I studied French at school, we learned something new in every class, we read it, recited it, listened to it and wrote it. We approached the language as a whole," said King.
    King added that in the Chinese system there were separate classes for reading, writing and listening, but the language is never integrated.
    "Students should speak English every day and make original sentences. The more study methods you use, the greater your mastery will be," said King.
    King said she would stay at Shenzhen University for as long as she is welcome. Now, her schedule is even busier than usual as she organizes a Christmas party.
    We should try to live deliberately and meaningfully and consider what we do with our precious lives. If we spend our days wisely, we become wise people."
    — Pat King