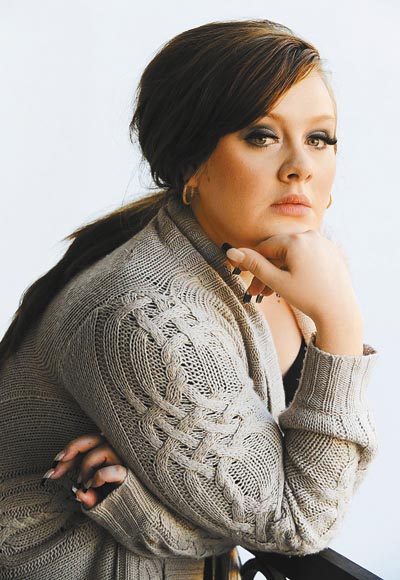 阿黛尔 《21》成英国史上第四畅销专辑
    Adele's second album has overtaken Oasis's second record to become the fourth biggest-selling album in British chart history.
    The 24-year-old Tottenham singer's album, "21," has now sold in excess of 4,562,000 copies in Britain according to the Official Charts Company.
    "Sgt Pepper's Lonely Hearts Club Band" by the Beatles remains the only original studio album ahead of "21" in the sales table, sandwiched in second place between compilation albums by Abba and Queen. It overtook Michael Jackson's "Thriller" earlier this year, having already surpassed Dire Straits' "Brothers in Arms" and Pink Floyd's "Dark Side of the Moon."
    Her ubiquitous hit "Someone Like You" was named the most popular song among users of the Lucky Voice karaoke website in the last 12 months. And such is her popularity, the singer is reportedly attempting to trademark her own name.
    Adele, who gave birth to her first child in October, is reported to be working on new material but no date for an album release in 2013 has yet been scheduled.(SD-Agencies)