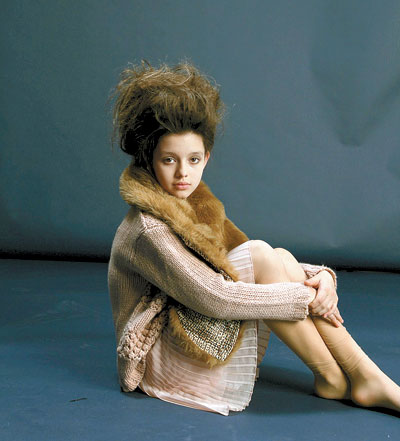 Not many 12-year-olds can say their latest movie won an Academy Award but Fatima Ptacek is in that position after her film "Curfew" was named the best live action short film at Sunday's Oscars.
    Ptacek hit the red carpet in an elegant tulle gown, complemented with youthful makeup and simple diamond studs.
    Known for her work as "Dora the Explorer" on television as well as movies stretching back to 2006 and many modeling jobs with Wilhemina, Ptacek has a bright future.
    Photographer Lee Clower said, "She's probably the smartest / most well adjusted kid I've ever met." In his pictures, she helps market the products of luxury French kids fashion label Lamantine Paris in February. ­
    In 2009, Ptacek was cast alongside Catherine Zeta-Jones in the comedy "The Rebound." After landing small roles in a few other films, she has been­­ cast in lead roles in several feature films expected to be released in 2013, including "A Little Game," "Anything's Possible," "Tio Papi," and "The Miracle of Spanish Harlem."
    Ptacek made her stage debut in 2010, receiving critical acclaim for her performance as a troubled girl in the Off Broadway production "Love Divided By Times Three."(SD-Agencies)