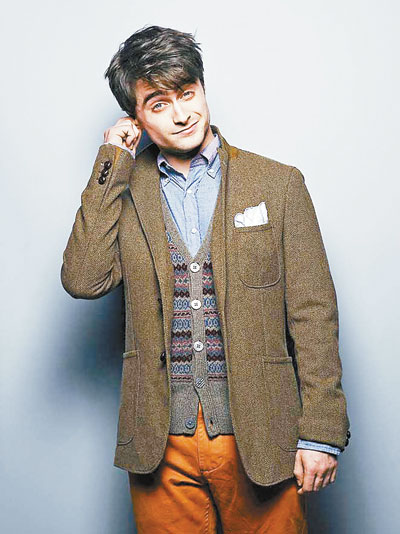 丹尼尔•雷德克利夫回归伦敦舞台
    Daniel Radcliffe, the 23-year-old former "Harry Potter" actor, is soon to take to the London stage as star of Martin McDonagh's comedy "The Cripple of Inishmaan."
    The play gives audiences the chance to see Radcliffe in yet another new light, as Billy, a disabled orphan in 1930s Ireland who has an unlikely dream of becoming a Hollywood star.
    "Cripple," which will open in June for a 12-week run, is part of a West End season of plays overseen by director Michael Grandage, who has assembled an A-list company of actors that includes Radcliffe, Ben Whishaw, Judi Dench and Jude Law.
    First staged in 1996, the play is a mix of comedy and cruelty from the writer-director of the violent, witty movies "In Bruges" and "Seven Psychopaths."
    "He walks that line between tragedy and comedy so brilliantly," Radcliffe said of McDonagh.
    "I think one of the hilarious things about this play is, by our standards today, how politically incorrect it is," said the actor. "So much of the comedy is just people being relentlessly cruel to Billy.
    The play takes Radcliffe back to the West End stage.
    (SD-Agencies)