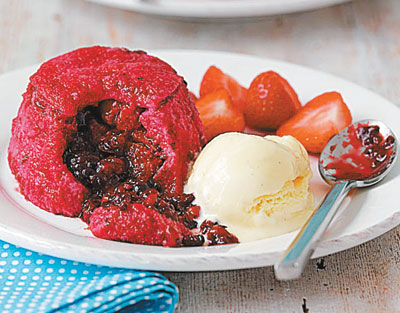 SUMMER is a time to enjoy being outdoors, but when it's hot, your body needs some extra things to keep you going. The following foods are some of the best things to eat while spending time outdoors in the summer.
    Water So it's not actually a food, but it is incredibly important to drink water in hot weather. Your body needs to stay hydrated, and water is a far better way to do this than soda or alcohol.
    Salted Peanuts This one actually goes with the water. When you're drinking a lot of water, if you eat a salty snack along with it, your body is more likely to hold onto the water instead of sending it straight through you. The salt will also replace any salt your body is losing through sweat.
    Watermelon Everyone's favorite summer food, especially if it's a traditional watermelon with seeds. Best chilled (although delicious regardless), watermelon is sweet, delicious and refreshing. And of course, it is always fun to spit the seeds out or get those traditional summer photos of big slices of watermelon on sunny days.
    Oranges Another great summer fruit, oranges provide a lot of hydration and of course, lots of vitamin C. These are especially good for replenishing your body after participating in physical activities outdoors.
    Berries This is the last fruit on the list. Berries are fresh, sweet and delicious during the summer, and there's nothing like ripe raspberries on a hot summer day. It's even better if you're picking them right off the bush!
    Hot Dogs Perfect for a hot summer evening barbecue, hot dogs are one of those foods that just remind people of their childhoods. They are a bit unhealthy, but so refreshing to eat, especially at the end of a day at the beach.
    Hamburgers Similarly, hamburgers are a great treat for the end of a hot day outside. They are a bit more adaptable than hot dogs, and you can even add some avocado and fancy cheese to turn them into gourmet hamburgers.
    Yogurt If you are heading out on a picnic lunch on a hot day, make sure to bring your yogurt in a cooler. However, it is more resilient than milk to a little bit of warming, and it's texture is delightful.
    Pudding If you don't want to bring a cooler, but want a yogurt-like treat, try bringing some prepackaged pudding. It doesn't require refrigeration, and it provides a delicious end to a meal.
    Otter Pops These or other similar freeze pops that come in tubes are one of the best hot weather snacks from almost everyone's childhood. Plus, they are really inexpensive and can be bought in huge quantities.(SD-Agencies)