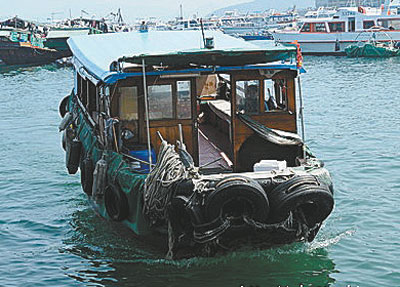 THE Conservation of the Sree Vadakkunnathan Temple in Kerala, India has received the Award of Excellence in this year's UNESCO Asia-Pacific Awards for Cultural Heritage Conservation.
    Five sites in China received the recognition as well, including Honorable Mentions for YHA Mei Ho House Youth Hostel in Hong Kong and Sanfang Qixiang in Fujian Province, Awards of Merit for Pingyao Traditional Courtyard House in Shanxi Province and the Guangdong Heritage Education Center in Guangdong Province as well as an Award of Distinction for Saltpans of Yim Tin Tsai in Hong Kong.
    Twelve projects in India, China, Laos, Australia and Thailand were recognized in this year's Heritage Awards.Saltpans of Yim Tin Tsai
    Location: Hong Kong
    Close to Sai Kung Pier is an island covering barely one square kilometer; it's called Yim Tin Tsai.
    For years, the island laid abandoned except by a thin stream of weekend hikers, a handful of shop owners and caretakers at a Girl Guides' campsite. Now, a revitalization project has enabled the saltpans to serve as an educational hub for students and as an eco-tourism destination for a growing number of visitors.
    First settled by Hakka people in the 19th century, there were once more than 1,000 villagers living on Yim Tin Tsai.
    The main attraction is St. Joseph's Chapel, a beautiful but simple restored building that won an Award of Merit at the 2005 UNESCO Asia-Pacific Heritage Awards.
    But all other buildings on Yim Tin Tsai have been abandoned to nature. The surrounding forest is slowly digesting each village house, creating beautiful tableaus of wild foliage and crumbling walls.
    The judging panel of the UNESCO Asia-Pacific Awards thinks the revitalization of the saltpans has created an overlooked form of industrial heritage and contributes to pushing the envelope of conservation practices. The project overcame the lack of historical records by using a field-based methodology of in-situ investigation to inform the conservation process. The conservation work employed simple local building materials and techniques to return the saltpans to functional conditions.
    Transport:
    A ferry service runs between Sai Kung pier and Yim Tin Tsai on Saturday, Sunday and public holidays. HK$45 per person for roundtrip ferry.
    www.yimtintsai.com