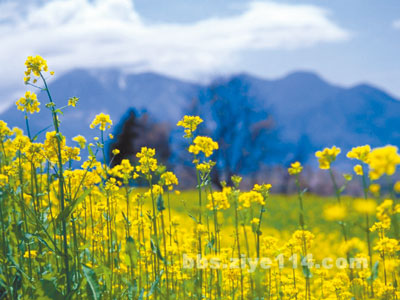 APRIL IN GUANGDONG HAS ALWAYS BEEN THE PROVINCE'S MOST BEAUTIFUL MONTH. TREAT YOURSELF TO A TRIP FILLED WITH NATURAL BEAUTY AND ENJOY GUANGDONG'S AMAZING SPRING WEATHER.
    Rose, Guangzhou
    Baomo Garden, originally built at the end of the Qing Dynasty (1644-1911), is a park of garden arts integrated with ancient culture, architecture and traditional Cantonese landscapes.
    The rose garden within the garden is a must-go place for those who love roses and want to experience a trip of love.
    There are more than 30,000 rose plants of 50 types within the garden, including several precious types that can only be found here in the province.
    The best time to visit this sea of red, yellow and white is March and April.
    Baomo Garden is also an ideal place for a spring trip due to its beautiful scenery and rich cultural history. Covering an area of 5,000 square meters, it was formed as an extension to the Baozheng Residence Temple. There are many lime carvings, stone carvings, pottery sculptures, padauk carvings and traditional palace lanterns in the garden.
    The main sights include Zhiben Hall, Baomo Hall, Qingxin Pavilion, Yanglian Bridge, Zidong Boat, Longtu House, Qianxiang Corridor and Flavor Food Street.
    Transport: Take a train to Guangzhou from Shenzhen Railway Station and take a taxi to the garden.
    Canola flowers, Yingde
    Yingde is a historic city in northern Guangdong Province known as "home of canola flowers in Guangdong."
    The beauty of the canola blossoms transforms the town of Yingde from a producer of canola oil to a popular tourist attraction, drawing photographers and day-trippers keen to see the town's 200 hectares of blossoming flowers.
    The township boasts sprawling farmland covered in golden canola blooms, forming a vast land of yellow buds and filling the air with the refreshing smell of spring.
    By taking a casual walk in the fields — amid the waves of canola flowers moving in the gentle spring breeze with traditional Hakka-style buildings in the distance — one can experience an idyllic bliss rarely felt elsewhere.
    Other popular attractions in Yingde include mountain forests, the 400-year-old ancestral temple of the Peng Family, Sky-kissing Rock, Golden Dragon Cave, Swallow Rock and Peach Blossom Lake.
    Transport: Take a coach to Yingde and take a taxi or bus to Tangjiawan Village, Shihuipu Township and Huanghua Township.
    Mucuna flower, Dongguan
    Known as one of the "most beautiful towns in China," Qingxi Township in Dongguan City is the best place in the province to see mucuna flowers.
    Every March and April, flowers on Dawang Mountain are in full bloom, turning the mountain into a sea of mucuna flowers of different colors.
    The largest base for mucuna flowers in the province, Dawang Mountain has thousands of mucuna trees covering an area of 13 hectares.
    Starting at the end of March, the mountain area will have a series of mucuna flower activities featuring flower appreciation, performances and cultural events. The activities will also blend in with some local customs and traditions, which will be a good chance to learn about the history and culture of Dongguan.
    There are also more than 300 types of wild plants in the Dawang Forest Park area. Among them are more than 2,000 ancient mango trees that are rarely found elsewhere.
    Transport: Take a coach to Qingxi, Dongguan.
    (Wang Yuanyuan)