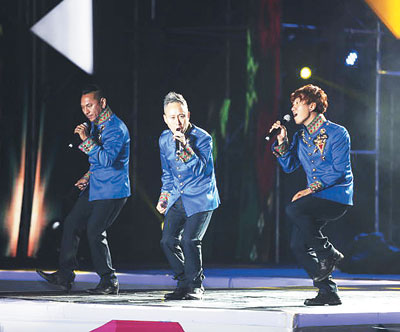 A LIANHUA Hill Youth Cultural Festival featuring hip-hop dance, graffiti shows and folk concerts ran from April 30 to May 2 in Futian District.
    Themed "Beyond the Young," the festival had a series of cultural activities at the hill's Kite Square, Children's Palace Square and Book City Square.
    Supported by Futian District, the three-day event offered more than 18 activities to young people in the city.
    Over three days, there were performances and shows every night. Musician Nanmazijia and folk band Lirenzhizao played at the concert on the night of May 2.
    Other cultural activities included art salons and youth forums. There were also exhibitions featuring local painters and artwork inspired by the coloring book "Secret Garden." The "Secret Garden" works were collected from Shenzhen residents via WeChat.
    "Shenzhen is a city of youth. That's why we organized this event in the hope of gathering all young people together and letting them show their dreams and talent," said one of the organizers from Futian District's Public Cultural and Sports Development Center.
    (Wang Yuanyuan)