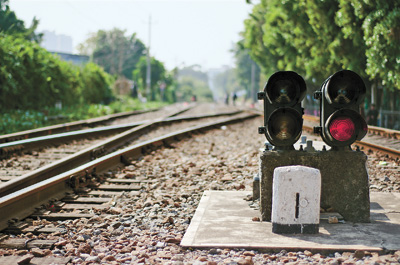 ONCE in a while we feel saturated in life, maybe as a result of continuous laborious work without any change in routine, or maybe because something unexpected happens … leaving us with an incessant need to empty ourselves, seeking serenity and peace of mind.
    Today we will introduce some of the best places in Guangdong where you can let go of your negative feelings and instill yourself with freshness.
    Sunrise and night sky at Shikengkong
    Located at the Nanling National Nature Reserve, 220 km away from downtown Guangzhou, Shikengkong, nicknamed "Ridge of Guangdong," is the highest peak of the province.
    The surrounding hills here have some fantastic waterfalls, slick slot canyons and lush hillsides. Some of the attractions are easy to add to a day hike to the summit. Others would require minor detours. With private transport the place can be easily explored in a day.
    The closeness of the sky at night and the amazing sunrise in the early morning are sure to take you away from your negative thoughts and instill in you a new love for life.
    Add: Shikengkong, Ruyuan County, Shaoguan City (韶关市乳源县石坑崆)
    Transportation: Take a train from Shenzhen North Railway Station or Futian Railway Station to Shaoguan Railway Station, then take a taxi to the destination
    Golden trumpet trees in Foshan
    Recently in Foshan, it's been easy for people to find and encounter bright golden patches of flowers in full bloom against the blue sky of the city. They are the blossoms of the golden trumpet tree. The tree is native to Brazil and considered by some to be among the most showy flowering trees on the planet thanks to its brilliant golden flowers.
    As spring knocks on the door, the golden trumpet tree erupts with an amazing display of yellow trumpet-shaped blooms before the tree's leaves appear in the spring, making it a nice choice for an aspiring photographer hoping to capture the beauty of life.
    Add: Intersection of Yangsheng Road and Huanhu Road, Xianhu Lake, Danzao, Nanhai District, Foshan (佛山南海丹灶仙湖养生路与环湖路交界点)
    Transportation: Take a high-speed train to Guangzhou, then take metro Line 1 to Xilang Station, then transfer to Guangfo Line and get off at Longxi Station (Exit C). Then take Guangfo Intercity Bus at Baini Bus Station and get off at Xianhu Lake Intersection
    Age-old railway station in Foshan
    The 100-year-old Xiaotang Railway Station in Foshan has witnessed the happiness of meetings and greetings and the sorrows of departures and separations over the years. However though, the time when people stood on platform chatting with neighbors while the train whistled by has turned into a page in history.
    Though the train still whistles by, it no longer carries passengers, just cargo. But the old station is still filled with the memories of the people who were here before and offers a brief glimpse into Guangdong's past.
    Add: Xiaotang Railway Station, Shishan Town, Nanhai District, Foshan City (佛山市南海区狮山镇小塘火车站)
    Transportation: Take a high-speed train to Guangzhou, then take metro Line 1 to Xilang Station, then transfer to Guangfo Line and get off at Longxi Station. Then take a taxi to get to the destination (Chen Xiaochun)