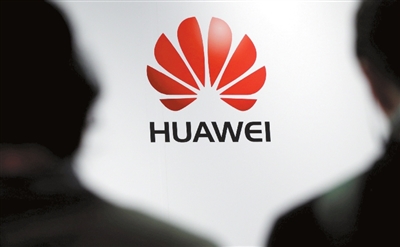 HUAWEI Technologies Co.'s planned deal with U.S. carrier AT&T Inc. to sell its smartphones in the United States has collapsed at the 11th hour because of security concerns, sources with knowledge of the matter said, in a blow to the Chinese firm's global ambitions.
AT&T was pressured to drop the deal after members of the U.S. Senate and House intelligence committees sent a letter Dec. 20 to the U.S. Federal Communications Commission (FCC) citing concerns about Huawei's plans to launch consumer products through a major U.S. telecom carrier.
The letter to FCC Chairman Ajit Pai, which was signed by 18 lawmakers, noted concerns about Chinese companies in the U.S. telecom industry.
The letter notes the committee's concerns "about Chinese espionage in general, and Huawei's role in that espionage in particular." A copy of the letter has been seen by media.
Huawei said Tuesday that its flagship smartphone Mate 10 Pro, its challenger to the iPhone, will be sold in the United States only through open channels.
"The U.S. market presents unique challenges for Huawei, and while the Huawei Mate 10 Pro will not be sold by U.S. carriers, we remain committed to this market now and in the future," it said.
Huawei's Washington-based spokesman William Plummer said Tuesday that "privacy and security are always our first priority."
"We are compliant with the world's most stringent privacy protection frameworks and requirements and have gained the trust of over 150 million customers in the past year alone," Plummer said.
Huawei is the world's third-largest smartphone vendor by volume after Samsung Electronics and Apple Inc., but it has a mere 0.5-percent share of the U.S. smartphone market, compared with 39 percent for Apple and 18 percent for Samsung, according to industry tracker Canalys.
The United States began to have concerns about Chinese investment in the United States before President Donald Trump took office last year, and those concerns have heightened.
Because of this skepticism, including the U.S. Government's rejection of several Chinese deals, Chinese investment in the United States fell to US$25 billion last year from US$50 billion in 2016, according to Derek Scissors, a China expert at the American Enterprise Institute. (SD-Agencies)