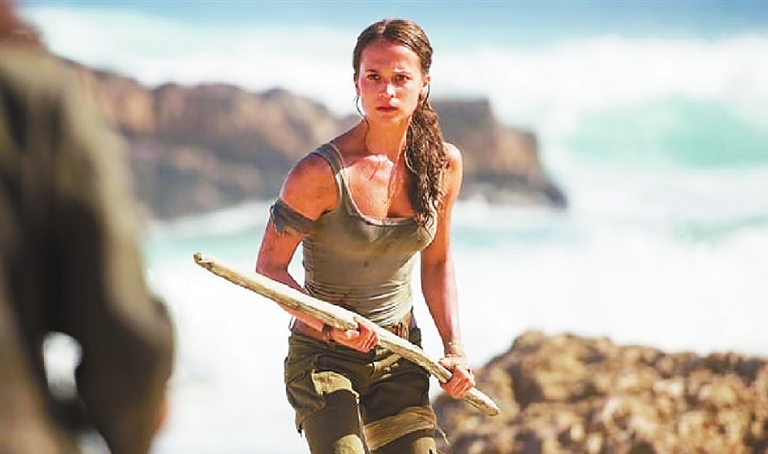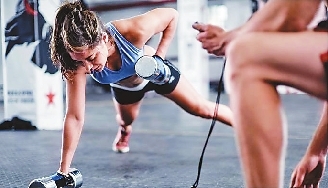 WHEN the saying "strong is the new skinny" exploded on social media, it seemed like a positive step forward for female body image.
However, women may now feel the pressure to be both strong and skinny, fueled by unrealistic body images in the media and social media, research shows.
"I think the standard for female beauty has always been unrealistically thin," said Brooke Whisenhunt, a psychology professor at Missouri State University whose research specializes in obesity, eating disorders and body image.
Roles in action and superhero movies have seen stars from Alicia Vikander to Brie Larson transforming their already-thin figures into muscular powerhouses.
There's also no shortage on social media of posts from women showing off their figures, and the lengths they went to obtain them, whether in the gym or in the kitchen.
Whisehunt and a former student, Frances Bozsik, gathered nearly 150 female undergraduate students to see if the women were aware of more female models featuring thin but muscular physiques and whether they wanted to achieve that look too.
Half of the nearly 150 undergraduates were shown images of Miss USA pageant winners from 1999 to 2013 and rated them on muscularity, thinness and attractiveness.
The undergraduates' ratings showed that both muscularity and thinness of the pageant winners increased as the years wore on, according to Whisenhunt.
The other half of the nearly 150 undergraduates were shown two different versions of the same photo of a model. In one image the model was left as is. The other image was digitally enhanced to remove muscles from the model's frame.
The undergraduates found the thin, muscular image of the model more attractive, Whisenhunt said.
"It seems as though the quest for a toned body adds just one more thing to strive for — another layer of pressure for women," Bozsik wrote. "Not only do they need to restrict caloric intake, but they also need to add a muscle-building exercise routine."
Whisehunt said their research did not attempt to answer why or how the feminine ideal appeared to shift.
"My own hypothesis is the media, including social media, is creating increased pressure for women to not only be thin but to be fit as well," she said. "The reality is that our thin ideal has gotten thinner. We have an underweight ideal that is now muscular."
The idea of women pursuing a more muscular, stronger physique would be healthy if it was not combined with a level of "thin" that has long been almost impossible to achieve for most women, according to Whisenhunt.
In their research, Whisenhunt and Bozsik observed that many social media fitness posts by women focus on achieving a certain look, rather than health.
Switching that mindset among women can be part of the solution, according to Whisenhunt.
"We need to be talking about motivation for exercise as less about how I can make my body look, to what I can do to make my body healthy," she said. "Women worry more about calories burned on the treadmill than cardiovascular health."
"In the same way we used to talk about Photoshopping thinness, we need to talk about muscularity and how most likely the images flashed onto our screen are not real," she said. "Chances are they took many, many pictures to pick the one that looks the best."
She added, "It's about challenging the assumption that everyone looks like that naturally, or that I could look like that if I worked hard enough."(SD-Agencies)