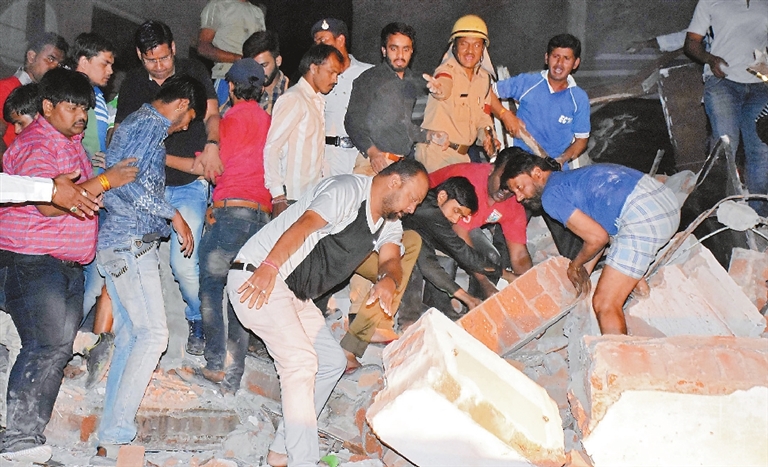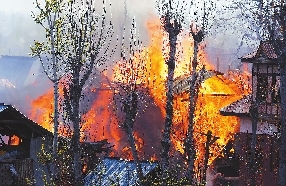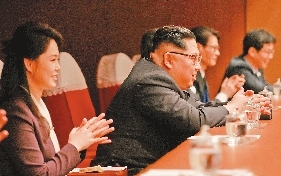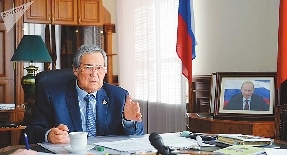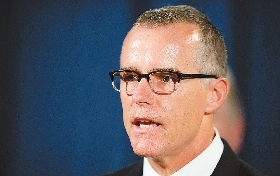 India building collapse leaves 10 dead, 3 injured
People remove debris as they search for survivors at the site of a collapsed hotel in Indore, India, on Saturday. A four-story rickety* hotel building collapsed in central India, killing at least 10 people and injuring another three, police said on Sunday.SD-Agencies
20 killed as fighting rages across Indian Kashmir
Twenty people have been killed in Indian Kashmir in some of the fiercest fighting this year in the restive Himalayan region, police said on Sunday, as authorities braced for more violence.
A total of three Indian soldiers and 13 suspected militants died in several clashes south of Srinagar, the main city of the region.
Kashmir has been divided between nuclear-armed India and Pakistan since the end of British colonial rule in 1947, but both claim it in full. Four civilians were also killed and dozens injured.
Kim Jong Un watches S. Korean art troupe perform
The top leader of the Democratic People's Republic of Korea (DPRK) Kim Jong Un and his wife Ri Sol Ju enjoyed a performance given by a visiting South Korean art troupe in Pyongyang on Sunday, amid continued improvement of inter-Korean relations.
The Korean Central News Agency (KCNA) said Kim was greeted by the leading members of the art troupe, including Do Jong-hwan, South Korean minister of culture, sports and tourism, and Yun Sang, music supervisor of the performance team, at the East Pyongyang Grand Theater.
Governor resigns over deadly mall fire
The governor of Russia's Kemerovo region resigned on Sunday over a mall fire that killed more than 60 people after a litany* of violations in safety procedures left shoppers and children trapped inside the building.
Aman Tuleyev said in a video posted on the regional administration's website that resigning was the only course of action possible. "With such a heavy burden, it's impossible to work as the governor," he said. "It's morally impossible."
GoFundMe launched for former FBI deputy director
Supporters of former FBI Deputy Director Andrew McCabe set up a GoFundMe campaign on Thursday, and it blew past its US$100,000 goal to over US$500,000 on Saturday.
The 21-year FBI veteran was fired by the bureau just two days before he was set to retire, a punitive* move that could deprive McCabe of his full retirement benefits.
The stunning dismissal came after months of public and private attacks by U.S. President Donald Trump.
Student to be deported after buying guns
A Chinese student, who made no threats but alarmed a roommate and a friend with his behavior and bought two semiautomatic* rifles*, will be deported* for an unrelated visa issue, University of Central Florida (UCF) police said on Thursday.
Police at the Orlando school said they were first alerted by a campus official in late January that Sun Wenliang, 26, was a "student of concern," UCF police chief Richard Beary said.(SD-Agencies)