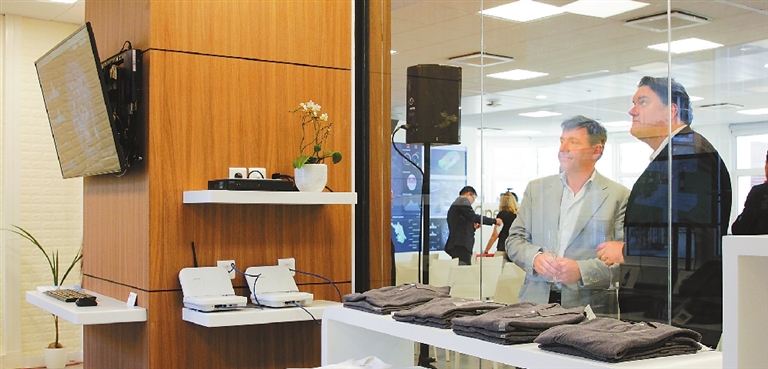 CHINESE Ambassador to Britain Liu Xiaoming on Thursday defended China's trade practices and stances and rebuked the U.S. allegation that China was infringing on intellectual property rights (IPRs).
Liu rejected the White House's allegations that China was "stealing" intellectual property from the United States and "forcing" U.S. firms to transfer technology.
China stands ready to work with the world to protect IPRs, Liu said.
The Chinese ambassador made the remarks in an online article published by British daily The Telegraph in response to the recent U.S. decision to slap tariffs on Chinese goods in a unilateral and protectionist move going against World Trade Organization (WTO) rules.
According to a recent report issued by the World Intellectual Property Organization (WIPO), China was the second-largest source of international patent applications filed in 2017 under WIPO's Patent Cooperation Treaty. It is expected to overtake the United States, the largest source, within three years, Liu pointed out.
The WIPO report listed two Chinese technology companies, Huawei and ZTE, as the top filers of international patent applications in 2017.
Within China, the State Intellectual Property Office received nearly 1.4 million applications for invention patents in 2017, outnumbering the United States, Japan, South Korea and Europe combined, Liu said.
"These facts and figures speak loud and clear: China is becoming a world leader in scientific and technological innovation," the envoy remarked. "Such a level of innovative outcomes could not have been possible without stringent and robust efforts in IP protection."
He also pointed out that China underwent complete and systematic legal revisions around the time of its accession to the WTO in 2001. It established a full-fledged system of domestic IPR laws and regulations that conform to both international practice and China's national conditions.
The U.S. allegation of "forced technology transfer" is clearly an excuse to suppress scientific innovation in China and protect its domestic industries, he said.
Calling the allegation "totally wrong," Liu said, "The fact is, China has taken firm action against IPR infringement and never tolerated 'forced' technology transfers."
"The deals between Chinese and American companies are commercial actions and independent decisions of the companies involved after consultations on an equal basis."
Liu added that they are completely in line with business and market principles and have created huge job opportunities for the United States.
"America is good at innovation but America does not hold the exclusive 'patent' on innovation," he said.
While pursuing an innovation-driven development strategy, which naturally leads to better IP protection, China is open to cooperation with like-minded partners including Britain and the European Union (EU).
"There is a high-degree of complementarity and broad prospects for cooperation between China and Britain and between China and the EU on creative industry, and current cooperation on IP protection has produced notable results in terms of legislation, policies, data exchange, IT (information technology) tools and personnel training," the ambassador said.
"China stands ready to work with the world to uphold open cooperation and protect IPR, with a view to delivering the benefits of scientific and technological innovation with everyone," he added.
Zhang Zhicheng, director of the Protection and Coordination Department at the State Intellectual Property Office of China (SIPO), also said that foreign intellectual property owners have enjoyed great benefits from effective IPR protection provided by China. In an interview with Xinhua last Wednesday, he pointed out that the U.S. Section 301 investigation is merely using IPR as an excuse for trade protectionism.
"IPR should be a bridge to international innovation cooperation, rather than weapon used to limit other countries' development," said Zhang.
In 2017, China paid US$28.6 billion of intellectual property royalties to overseas rights owners, up from 1.9 billion dollars in 2001, according to SIPO.
Zhang said that China's intellectual property rights (IPR) protection is not only a commitment to wider opening-up, but also an essential requirement for its own development.
China has taken unprecedented measures to protect IPR over the past five years. The level of social satisfaction with IPR protection in China climbed from a score of 63.69 to 72.38 between 2012 and 2016, according to a survey by SIPO.
In 2017, SIPO granted 23,679 patents to U.S. applicants, which ranked second among foreign countries. Qualcomm Incorporated gained the biggest number of patents in China among foreign applicants in 2017.
"It is clearly not reasonable to conclude that China has not effectively protected the U.S. companies' intellectual property rights," Zhang said.
(Xinhua)