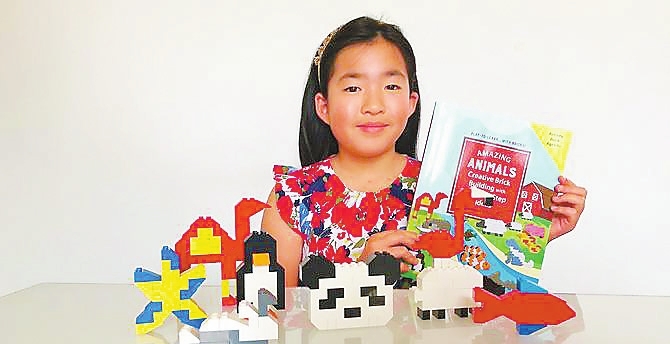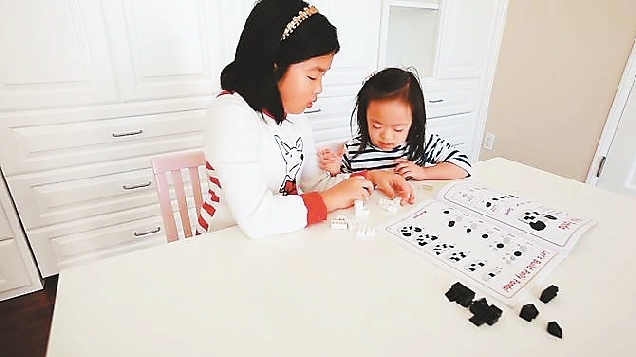 新加坡最年轻作家只有9岁,她自编乐高积木"教程",只为满足患病妹妹需求
We don't know what makes Sofia Chen more awesome: Being the youngest Singaporean to land a major publishing deal in the United States, or being the coolest sister ever.
At the age of 9, Chen made history last year by becoming the youngest Singaporean author to land a major publishing deal in the United States — with a Lego how-to activity book.
And it all began because she simply wanted to help her 6-year-old sister, who has Down Syndrome, build brick toys.
Chen is the young co-author and co-designer of "Amazing Animals: Creative Brick Building with Step-by-Step Ideas." Published by Post Hill Press and distributed by Simon & Schuster, it is the first title in a brick building series for children aged 4 and above, and will be officially launched worldwide this month.
The book, which is not officially endorsed by Lego, contains simple-to-follow instructions on how to create 20 animal characters — brick creations that are perfect for Chen's special younger sister, Natalie.
"I was into Lego before and she was my inspiration for the book," said Chen. "Natalie likes building Lego but she needs more help, because she learns slower than other kids. So I wanted to make little animal projects easy enough for her and other kids like her to be able to build," she said.
Her family relocated to Arcadia, California two-and-a-half years ago for her sister's sake. "We moved because we wanted Natalie to have an early intervention in education," said Chen's mother, Ann Kositchotitana.
Kositchotitana recalled how Chen's book project began by accident.
A family friend named Paul Bacio, an avid brick-builder, had created a DIY Lego building kit for his own young daughter. One day, Kositchotitana and Chen both saw Natalie following the same building kit instructions at home.
"We were so shocked and didn't expect her to do that," said Kositchotitana.
The two families then decided to team up to create a brick-building book series for young kids, featuring collaborations between the adult Bacio and young Chen.
After releasing a couple of self-published books early last year, another friend, bestselling author Soon Yu, saw the books and offered to link them up with Post Hill Press, which immediately offered them a contract.
Making them kid-friendly
The book "Amazing Animals" was an equal collaboration between the two co-designers.
After her Uncle Paul designed the animals, Chen would step in to offer suggestions and tweaks, such as choosing which animals would be easy to make: Penny Penguin? Easy. Rally Ram? Advanced; and what colors kids would find more attractive: A brown camel? Let's make it red and yellow.
Most importantly, she was able to streamline the instructions to make it easier for young children to follow — something that adults fail to understand, said her mother.
Chen also designed the book cover. (SD-Agencies)