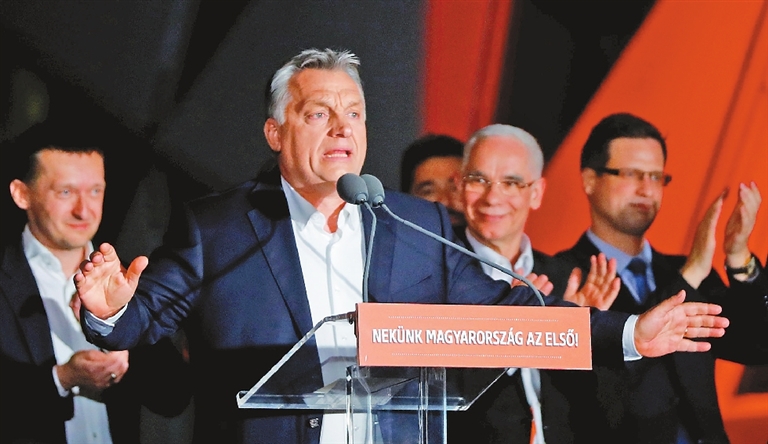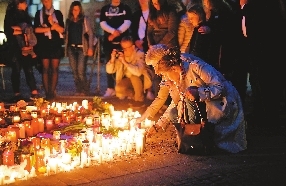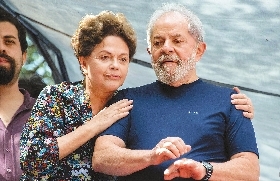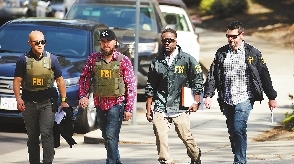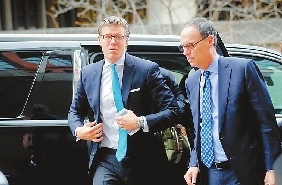 Hungary's Orban wins another term
Hungarian Prime Minister Viktor Orban addresses the supporters after the announcement of the partial results of parliamentary election in Budapest, Hungary, on Sunday. Orban won a third straight term in power in Sunday's elections after his anti-immigration campaign message secured a strong majority for his party in parliament, granting him two-thirds of seats based on preliminary results.SD-Agencies
German driver kills 2 in leadless attack
Prosecutors* say they still have no indication* why a 48-year-old man drove a van into a crowd of people in the western German city of Muenster, killing two and injuring 20 before he shot himself to death inside the van.
Prosecutor Martin Botzenhardt wrote on Sunday that "as of now, we don't have any leads regarding a possible background for the deed."
Authorities have identified the two fatalities of Saturday's crash as a 51-year-old woman from the county of Lueneburg and a 65-year-old man from the county of Broken.
Lula turns himself in to Brazil police
Former Brazilian President Luiz Inacio Lula da Silva turned himself in to police on Saturday, ending a day-long standoff, to begin serving a 12-year prison sentence for corruption that derails* his bid to return to power.
Lula was flown by police to the southern city of Curitiba, where he was tried and convicted late last year, and taken to the federal police headquarters there to serve his sentence. Protesters supporting Lula clashed with police outside the walls of the building. Officers used stun grenades*, tear gas* and rubber bullets to disperse the crowd.
Suspect dead, several hurt in YouTube shooting
Gunfire erupted at YouTube's offices in California on April 3, leaving three people wounded and sparking a panicked* escape before the suspected shooter — a woman — apparently committed suicide.
California news outlets said she appeared to be a vegan*-themed content creator who has raged against YouTube on her personal website for what she saw as censorship* of her videos. "There is no equal growth opportunity on YouTube or any other video sharing site," read her post.
Dutch attorney draws 30 days, fine
A Dutch attorney* who lied to U.S. federal agents investigating former Trump campaign chairman Paul Manafort was sentenced on April 3 to 30 days in prison in the first punishment handed down in the special counsel's Russia investigation. He was also ordered to pay a fine of US$20,000.
Alex van der Zwaan's sentence could set a guidepost* for what other defendants* charged with lying in special counsel Robert Mueller's investigation may receive when their cases are resolved.
Lee Myung-bak indicted over graft charges
South Korean prosecutors on Monday indicted former President Lee Myung-bak over corruption charges including bribery, embezzlement* and tax evasion.
Lee, who ended his single, five-year presidency in early 2013, was taken into custody in March after being questioned over a series of corruption charges, all of which he has denied.(SD-Agencies)