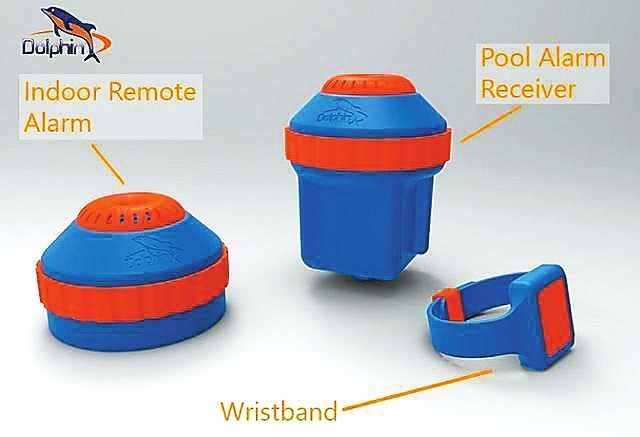 防儿童溺水的警报装置
A new alarm system has been designed to help parents monitor their children when they are playing by a pool even if they cannot see their kids.
The system, from Dolphin Alarms, consists of three pieces: a wristband that a child wears, an alarm stationed in the pool and an alarm that goes off in one's home should an accident occur.
If a child wearing the wristband falls or jumps into the pool, it sends a signal to a separate device floating in the water. The wristband is suitable for children under 2 years old, and emits sound frequencies* upon being immersed in pool water.
The receiver in the pool is programmed to pick up on these frequencies and it emits an alarm along with a second device, which can be placed in one's home near the pool.
Once the frequencies are detected, a loud, penetrating* sound alarm is initiated at the swimming pool and in the house simultaneously.
The system was designed by John Barstead over the course of 13 years following a tragic accident that impacted his community. Researchers from Newcastle University in Britain helped develop the product.
The alarm system works in both saltwater and freshwater pools. The system is at the crowdfunding* stage and a pledge of US$202.09 will let a limited number of buyers get the system for half price, assuming the technology makes it to production.
(SD-Agencies)