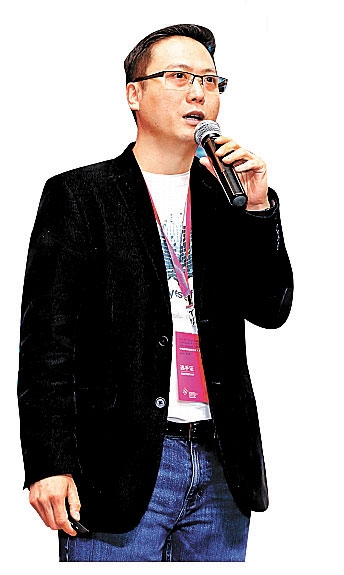 A CONFERENCE room in a Bao'an hotel was filled with applause Tuesday afternoon as the Internet and Mobile Internet final of the Second China (Shenzhen) Innovation & Entrepreneurship International Competition was under way.
A project from Silicon Valley, the United States, became the top winner with a monitoring system tailored to serve elderly people and those who live alone. According to Kevin Kwan, Aeyesafe is a heat and sound monitoring system that will send alerts requesting help in emergency situations, such as when one of their users, mainly seniors, has a stroke or falls down.
Aeyesafe was among the 18 pro-jects presented at the Internet and mobile Internet industry final.
Another project, Wynd, a startup company based in Silicon Valley in the United States, took home the second prize Tuesday. Wynd is focused on developing Internet platforms to control and monitor pollutants in the air.
Raymond Wu, a Wynd team member, presented their Internet technologies and the software that accumulates air quality big data to assist global clients.
The second prize was shared by a project from Tel Aviv, Israel. Myndlift achieves the treatment of attention deficit and hyperactivity disorder (ADHD) by deploying wearable and artificial intelligence technologies.
According Aziz Kaddan, the project is based on neurofeedback, which has been used in local clinics for more than 20 years. However, neurofeedback can't be promoted for wider uses due to technical limits. Kaddan said their project provides a solution — patients wearing Myndlift, which is embedded with AI technology, undergo rehab by playing games.
Kuanchain, a project presented by Guangyao Mao and Jiajie Li from Stockholm, Sweden, won the third prize. Kuanchain was developed to make cross-border payments easier and cheaper.
A project by a software company in Sydney, Australia, caught the attention of many audience member although it did not win any prize. The company exhibited a journey management software developed to help people track their friends or family while traveling.
(SD News)