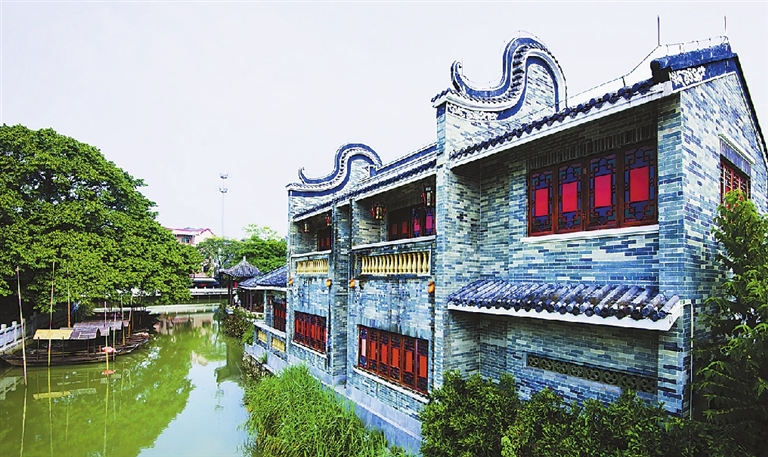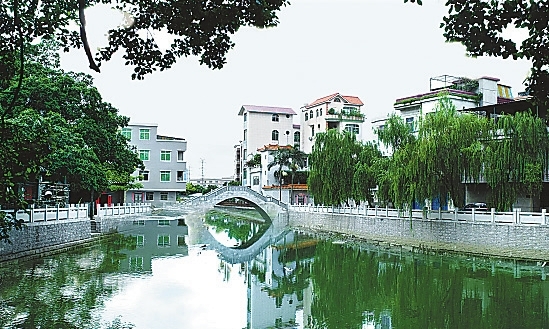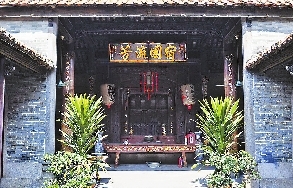 WANT to explore Venice, the city of water, but lack of money and time? Considering visiting the water towns Wuzhen or Zhouzhuang, but can't stand the jam-packed crowds? If you are looking for a reprieve from urban life to quaint waterscapes as the season starts to simmer, four beautiful water villages that feature old bridges, small rivers and houses are within easy reach right here in Guangdong, only a three hours' drive from Shenzhen.
Dongchong Water Village
Located in Panyu District, Dongchong is a small fishing village known for lengthy aquatic byways and traditional delicacies. Back in the Northern Song Dynasty (960-1127), Dongchong was a beach formed by the sand where the Pearl River met the South China Sea. Later, after diligent societal advancement by the Lingnan people, a water village gradually took shape here at the mouth of the delta.
Today, the water village is still home to natives of the place called the Tanka people. The Tankas (or "boat people") are an ethnic subgroup of southern China who traditionally lived on junks, an iconic Chinese ship fitted with large fan-like sails, in coastal parts of Guangdong, Guangxi, Fujian, Hainan and Zhejiang as well as Hong Kong and Macao.
Boarding a junk for a tour of the region's delta banks, including a visit to the village itself, is one of the highlights of a trip here. The women on the boat will sing Tanka "salty water songs," creating an immersive dip into the trans-generational culture. The water bazaar, where fresh produce, daily necessities and souvenirs are traded, is another tour highlight.
In addition to outdoor sightseeing, the town has preserved much of its history in exhibition halls, historical blockhouses and a "folklore" street. Bike rental is also widely available for cycling between landmark streets and the wetland park, enjoying the beautiful scenery and mild weather while tasting local delicacies along the way.
Add: Folklore Street, Dongchong Water Village, Panyu District, Guangzhou 广东省广州市番禺区东涌镇东涌水乡风情街
Driving route: Huanan Fast Track — Nansha Fast Track — Dongchong/Datong/S257/City South Road Exit — City South Road (S257) — Small Bridge of Dongchong Street — Dongchong Water Village
Nanwan Water Village
Connected with the South Sea God Temple by both water and land, Nanwan Water Village is an ancient water town located in Huangpu District, Guangzhou. Reputed as the little Zhouzhuang of Guangzhou, Nanwan Water Village attracts tourists for its distinctive Lingnan water scenery recognized by its pavilions, bridges, ancient architecture, boat docks and dikes.
Built during the Ming Dynasty (1368-1644), Nanwan enjoys a history of more than 600 years. Before modern day, Nanwan was a main commercial center of the region, making it known for its wealth and prosperity. Therefore, the architecture and streets were well-built and are now preserved even centuries later for the observation of appreciative spectators. Some films and TV series were also shot here, including one movie about kung fu master Huang Feihong.
Nanwan's main sites include the Mai Family Temple, Wenchang Tower, Longquan Ancient Well, Changchun Rock, Nanwan Park, Nanwan People's Hall and Ancient Dragon Temple, among numerous other historical buildings.
For an active yet gentle getaway, Nanwan's rolling paths from landmark to landmark bring the historically-curious from Cailong Bridge to a climb up Wenchang Tower, to a stroll along Caifeng Ancient Dike and a jaunt through three ancestral temples. Every step of the way, the air is kept fresh by 400-year-old banyan trees.
Local culinary specialties are also on offer, including chasiubao (steamed bun stuffed with barbecued roast pork), water chestnut cake, Shenjing roasted goose and sweet and sour pork.
Add: Nanwan Community, Suidong Street, Huangpu District, Guangzhou 广东省广州市黄浦区穗东街南湾社区
Driving route: Guangshen Expressway — Huangpu Avenue East — 107 National Highway — Zhongshan Avenue East — Huangpu Road East — Nanwan Water Village. (Chen Xiaochun)