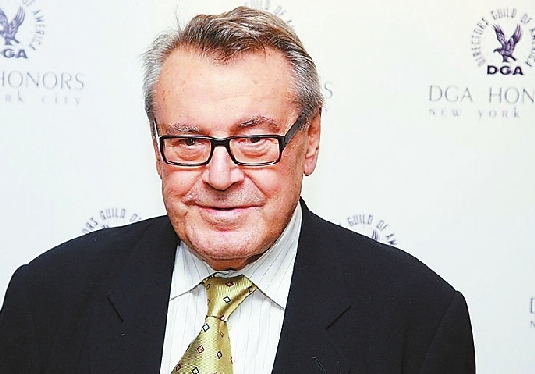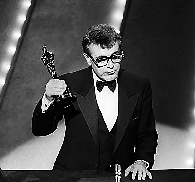 CZECH filmmaker Milos Forman, whose U.S. movies "One Flew Over the Cuckoo's Nest" and "Amadeus" won a deluge of Academy Awards, including best director Oscars, died Saturday morning. He was 86.
Forman's agent Dennis Aspland confirmed that the former director died at Danbury Hospital near his home in Warren, Connecticut.
When he arrived in Hollywood in the late 1960s, Forman was lacking in both money and English skills, but carrying a portfolio of Czechoslavkian films much admired internationally for their quirky, lighthearted spirit. Among them were "Black Peter," "Loves of a Blonde" and "The Fireman's Ball."
After his first U.S. film, 1969's "Taking Off," flopped, Forman didn't get a chance to direct a major feature again for five years. "Taking Off," an amusing look at generational differences in a changing United States, had won praise from critics. But without any big-name stars it quickly tanked at the box office.
Actor Michael Douglas gave Forman a second chance, hiring him to direct "One Flew Over the Cuckoo's Nest," which Douglas was co-producing.
The film, based on Ken Kesey's novel about a misfit who leads the inmates of a mental institution in a revolt against authority, captured every major Oscar at that year's Academy Awards. The winners included Jack Nicholson as lead actor, Louise Fletcher as lead actress, screenwriters Bo Goldman and Lawrence Hauben, Forman as director and the film itself for best picture.
The director, who worked meticulously, spending months with screenwriters and overseeing every aspect of production, didn't release another film until 1979's "Hair." But the public wasn't interested. "Ragtime" that followed in 1981 also was a disappointment.
Forman returned to top form three years later, however, when he released "Amadeus."
Based on Peter Shaffer's play, it portrayed 18th-century musical genius Wolfgang Amadeus Mozart as a foul-mouthed man-child, with lesser composer Salieri as his shadowy nemesis. It captured seven Academy Awards, including best picture, best director and best actor (for F. Murray Abraham as Salieri).
Never prolific, Forman's output slowed even more after "Amadeus," and his three subsequent films were disappointments, although "Man on the Moon," based on the life of cult hero Andy Kaufman, did win its star, Jim Carrey, a Golden Globe.(SD-Agencies)