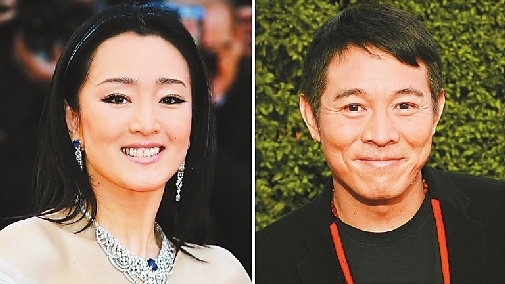 DISNEY'S live-action "Mulan" has landed two leading Chinese stars.
Jet Li is in final talks to play the emperor of China, who orders the mobilization of troops via the conscription of one male from each household. The titular heroine, Hua Mulan (to be played by Liu Yifei), disguises herself as a man in order to spare her elderly father from having to join the military.
The Beijing-born Jet Li is one of China's biggest and most enduring crossover stars. After the martial arts champ became a superstar in Asia on the strength of franchises like "Shaolin Temple" and "Once Upon a Time in China," he made his Hollywood debut in 1998's "Lethal Weapon 4." His other credits include Zhang Yimou's "Hero," Peter Ho-Sun Chan's 2007 epic "The Warlords" and the "Expendables" series.
Meanwhile, Gong Li is confirmed as the villain in Mulan, a powerful witch (this appears to be a departure from Disney's 1998 animated version, in which the primary antagonist was Shan Yu, leader of the invading Huns).
Gong has long been considered one of China's finest actresses. A longtime muse of Zhang Yimou since her debut in 1988's "Red Sorghum," she also has starred in his "The Story of Qiu Ju" (for which she won two best actress awards at Venice), "Raise the Red Lantern," "Curse of the Golden Flower" and, most recently, 2014's "Coming Home." Gong has acted in English in "Memoirs of a Geisha," "Miami Vice" and "Hannibal Rising."
Also joining the cast is Chinese-Vietnamese actress Xana Tang, who will play Mulan's sister.
Niki Caro is directing the film, which also includes Donnie Yen as Mulan's mentor, Commander Tung. Mulan, whose release date was pushed back to March 27, 2020, will begin shooting in August in China and New Zealand.
(SD-Agencies)