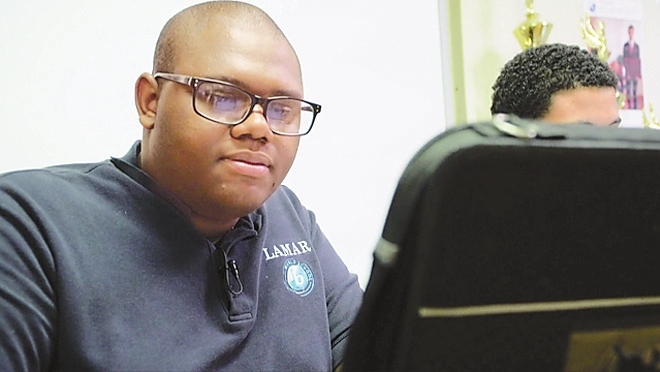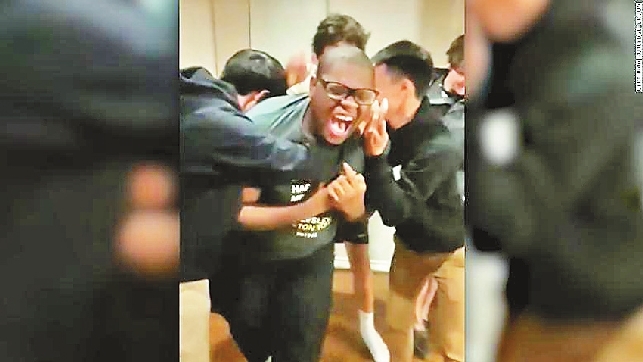 真学霸!休斯顿17岁少年收到20所高校录取通知书,还拿到全额奖学金
Decisions, decisions.
A 17-year-old senior in Houston has the enviable challenge of deciding which college to attend this fall. He was accepted by 20 top schools, all that he applied to, and all on full-ride scholarships.
Micheal Brown's list includes Stanford, Harvard, Princeton, the University of Pennsylvania, Northwestern, Georgetown and the University of Michigan.
He hasn't picked a school yet, but he'll bring at least US$260,000 in scholarships from various sources outside the college application process, according to The New York Times.
Brown's credentials include a 4.68 grade-point average (GPA), an ACT score of 34 out of 36, an SAT score of 1,540 out of 1,600, and outside activities like his school debate team, Key Club and various internships. In 2017, the average high school GPA to get into Harvard was 4.10, Yale: 4.19, Princeton: 3.90.
Although Brown learned of his application sweep back in December, the news went viral recently after he posted a video on YouTube showing his reaction to the news that 20 top universities wanted him to be part of their student body.
Brown, who comes from the city's economically challenged Third Ward, said his academic achievement was inspired by his mother, Berthinia Rutledge-Brown.
The divorced mother enrolled at Houston Community College and worked hard to become a licensed counselor when Brown was 8 or 9 years old.
"That's the first time I understood what going to college might look like," he said. "And seeing how important it was to my mom was important to me. I don't even think she really knew that I saw, that it had an impact on me — but it did."
Brown has until May 1 to decide which school he'll attend. His mom told The New York Times she's hoping he picks Stanford, because it's been his top choice since he was young. Harvard, however, might be the best fit, she said.
Former U.S. President Bill Clinton even reached out to congratulate the student on his "incredible accomplishment."
"What an incredible accomplishment, Michael," he wrote on Twitter. "Follow your heart and your head. Your future is incredibly bright. I can't wait to see what comes next."
Clinton even offered to give Brown some advice, writing: "If you want to talk about Georgetown, give me a call."
Brown said he plans to major in political science and eventually become a lawyer. He also wants to do his best to help other students of color.
"For me, it's important to highlight that I'm not the only student of color who is achieving," he told CNN, adding that he has been helped by organizations like QuestBridge, Emerge Fellowship and Breakthrough Collaborative, which provide students from low-income communities information about higher education options.
"I want people to be informed and get access to these same programs," he said.(SD-Agencies)