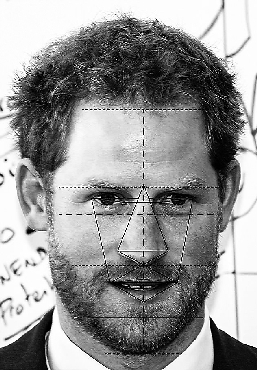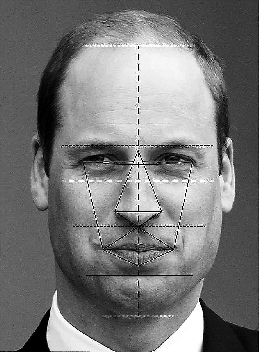 PRINCE Harry has beaten his older brother William to be crowned Britain's most handsome young male royal.
Scientific research pioneered by the ancient Greeks found the face of the groom-to-be to be 81.4 percent "accurate."
Harry's eyes, eyebrows, nose, lips, chin, jaw and facial shape came closest to the Greeks' idea of perfection under the Golden Ratio of Beauty Phi which measures physical perfection.
The Duke of Cambridge, 35, was narrowly beaten into second place by 33-year-old Harry with a rating of 80.9 percent.
Peter Phillips, 40, was third with 80.4 percent and Zara Phillips' husband, ex-England rugby star Mike Tindall, 39, was fourth with 76.7 percent.
All the younger generation of male royals were tested with the latest facial mapping techniques by Harley Street surgeon Dr. Julian De Silva who uses the technology in his work.
The table was compiled ahead of two royal celebrations this year — Prince Harry and Meghan's wedding is on May 19 and the Duchess of Cambridge's third baby is due in the next few weeks.
Dr. De Silva, who runs the Center for Advanced Facial Cosmetic & Plastic Surgery in London, said, "Which of Princess Diana's sons is the most handsome has been a subject of debate for a number of years.
"Now science has provided the answer — Prince Harry is a very narrow winner in a close contest which reveals that both men are incredibly handsome.
"Prince Harry has striking facial symmetry and gets closer than all the other royal men to having what the ancient Greeks considered the perfect face.
"Harry scored particularly highly for the shape of his chin, the near-perfect length of his face, the gap between his nose and lips and his eye spacing.
"Prince William gets a very high rating, too, and stands out for having easily the highest score for his nose and for his eye position.
Prince Harry's 81.4 percent score was a few points behind his fiancee Meghan Markle, 36, who had a rating of 87.4 percent, narrowly ahead of the Duchess of Cambridge, 36, who scored 86.8 percent. That makes Harry and Meghan the best-looking royal couple. (SD-Agencies)