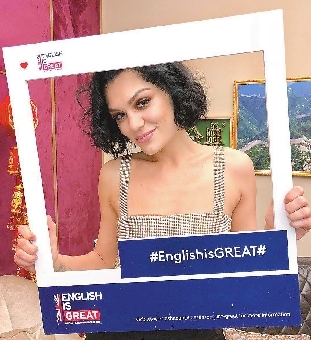 JESSIE J has won a singing competition in China.
The singer used to be a judge on "The Voice UK," and is the star behind hits including "Price Tag" and "Domino."
But now she's won China's "Singer" after being the first U.K. performer to appear on the show.
The singer won the contest — which involves professional singers competing against each other — with 48 percent of the vote.
She sang some of her own hits, such as "Flashlight" and "Domino," as well as cover tracks including Whitney Houston's version of "I Will Always Love You."
"Thank you China for giving me this moment," Jessie said. "'I Will Always Love You' is the song that made me want to be singer when I was four years old," she added.
She also explained why she had taken part. "I said yes because I LOVE to do the unexpected and I LOVE to represent the U.K. and singing everywhere I go. I LOVE to sing. But also it was an opportunity to bridge a gap between two cultures.
"China is an amazing place and so different to anywhere I have ever been. I have never been made to feel more welcomed and loved as I have done here."
She added that 1 billion people had watched the show.(SD-Agencies)
Jessie's last UK single, "Flashlight," was released in 2015 and reached number 13 on the official U.K. chart.
Jessie's appearance on "Singer" 2018 follows a failed launch of her album "R.O.S.E." late last year.