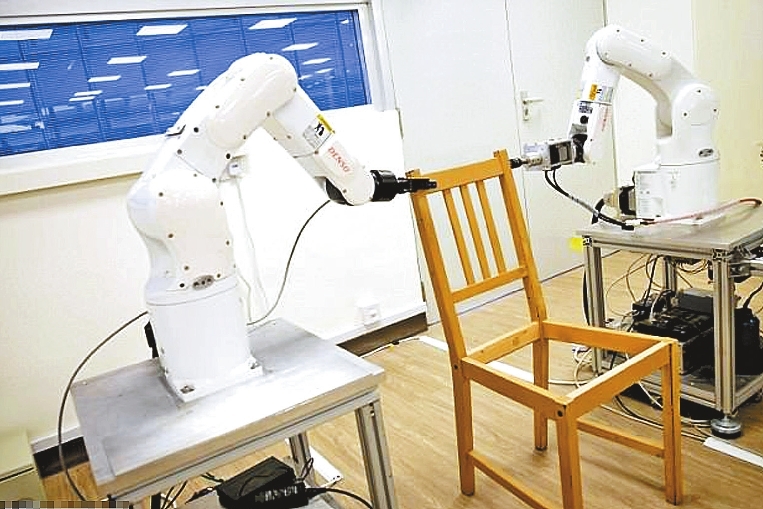 新加坡研发机器人组装宜家家具
Singaporean researchers have created a robot that can build an Ikea chair in nine minutes.
A pair of robot arms, able to bend in six different directions, used motion sensors and grippers to put together the chair kit.
According to Ikea, humans take 10 to 15 minutes on average to build the same item of furniture.
The robots were programmed to work on parts for the chair comes with 12 pages of assembly* instructions. They took 11 minutes and 21 seconds to independently plan the motion pathways and three seconds to locate the parts.
Researchers at Nanyang Technological University gave their robots "eyes" in the form of a 3D camera, as well as "shoulders," "elbows" and "wrists" on the robotic arms.
The camera can locate the back, legs and seat of the chair when it is randomly taken out of a box. But it cannot do so perfectly, so the first robotic arm which picks up the 14 wooden dowels to slot them together uses pressure sensors to find the holes for the pegs and press them in using the right amount of force. The second arm holds the pieces in place, with both completing the task in an average of eight minutes and 55 seconds.
Unfortunately the robots have not yet learned how to add the 10 screws to the chair which finish it off. They also take 11 minutes and 21 seconds to independently plan their motion pathways.(SD-Agencies)