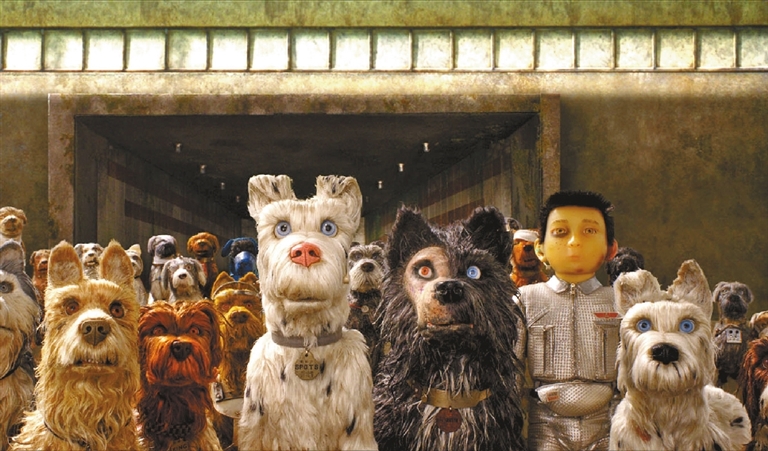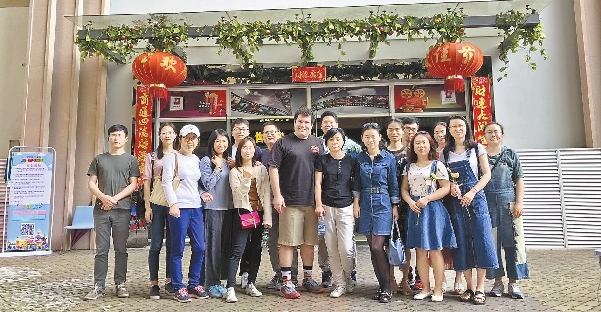 Starring: Koyu Rankin, Bryan Cranston, Edward Norton, Liev Schreiber, Scarlett Johansson Director: Wes Anderson
Matthew Jellick
mjellick@gmail.com
AN off-campus English-language learning initiative I have done twice during my time at Southern University of Science and Technology (SUSTech) is the Staff English Movie Day, meeting up with students at a local theater to watch an American film. Last year it was the Academy Award winner, "La La Land," and this time, the Wes Anderson stop-motion animation, "Isle of Dogs."
Deeper meanings can be found beyond the jazz music or barking dogs; elements of Western filmmaking which incorporate the English language, but, in both cases, don't rely on it.
"Isle of Dogs" is set in Japan, although the keen observer realizes it could be anywhere that infuses corruption and hate as underlying fundamentals of national policy. Similarly, the exiled dogs which the story revolves around could easily be replaced with migrants or any other excuse to find fault with a voiceless group. It is through this notion of communication, or lack thereof, where the film plays with the viewer, as oftentimes the Japanese dialogue is not translated, and in one scene, lamented by the alpha mutts, saying about the main character, Atari, "I wish someone spoke his language."
Language of course is why I am here in China and why I chose this movie to take my students to, yet it is the complexities of "otherness" which creates a chasm between the dogs and their masters and which adds to the intricacy of the movie. Language, in this case, only complicates matters.
As an educator, I believe that authentic learning takes place outside of the classroom, and within the movie, it is the exile Trash Island where the characters, both human and canine, learn the true nature of themselves and what they are capable of. If students simply study within the parameters of standardized tests, little growth is obtained, and similarly, if the dogs stayed housebound to their masters, they too would never have realized their full potential.
Working together, Chief, Rex, King, Boss and Duke, our K9 heroes, overcome adversity (and evil robot dogs!) to expose the wizard behind the curtain, the scheming Mayor Kobayashi, and his plans to eradicate dogs completely from the dystopian near-future of the fictionalized Megasaki City. A clever soundtrack by Academy Award winner Alexandre Desplat adds music to the noise, but what stands out is again, the voices. Voices of dogs speaking, to be sure, but more importantly, the voice of hope over despair.
To say the film is entirely in English would shortchange not only the Japanese language but also the Japanese culture which sets the tone. From the opening scene with Taiko Drumming to the deadly Wasabi who kills the opposition party candidate Professor Watanabe, the director sprinkles about subtle messages while keeping a defined plot line and character development. Yet it was the English dialogue that drew me to share this movie with my students, but like the ending of "La La Land" where everyone doesn't live happily ever after, it was the complex nature of the film's message that I think was the ultimate takeaway.
"Isle of Dogs" can be viewed in Shenzhen, in English (and Japanese) with Chinese subtitles.