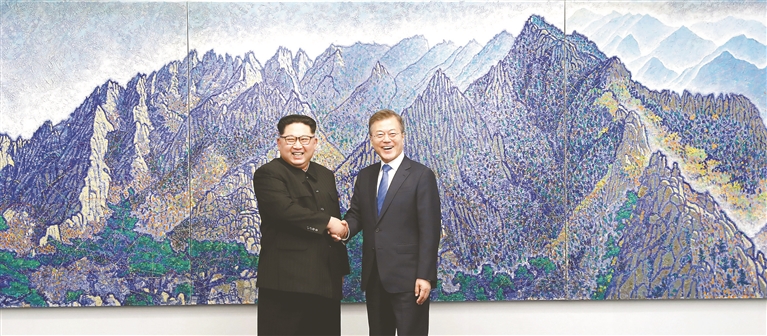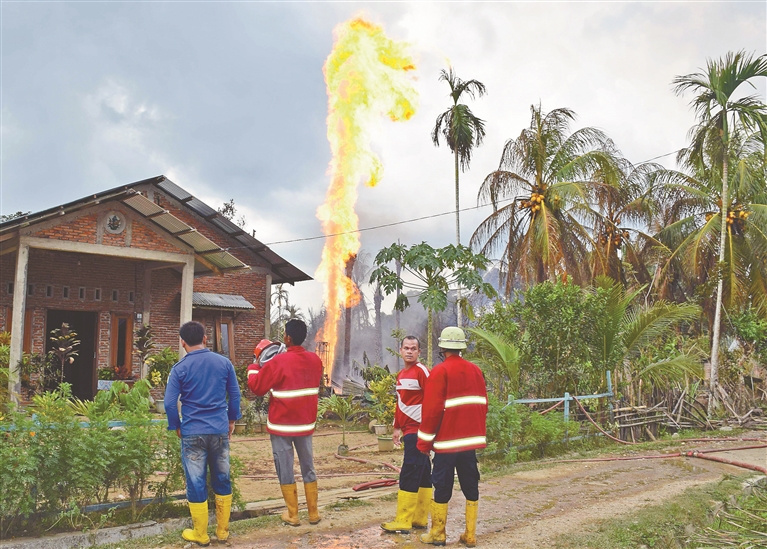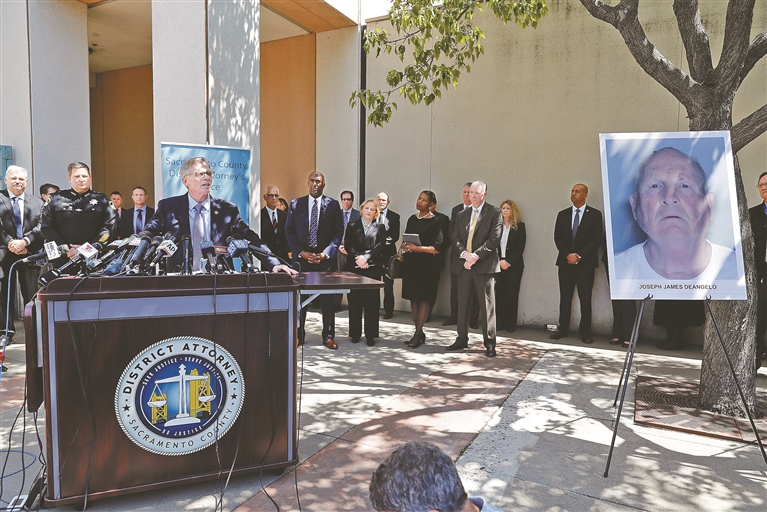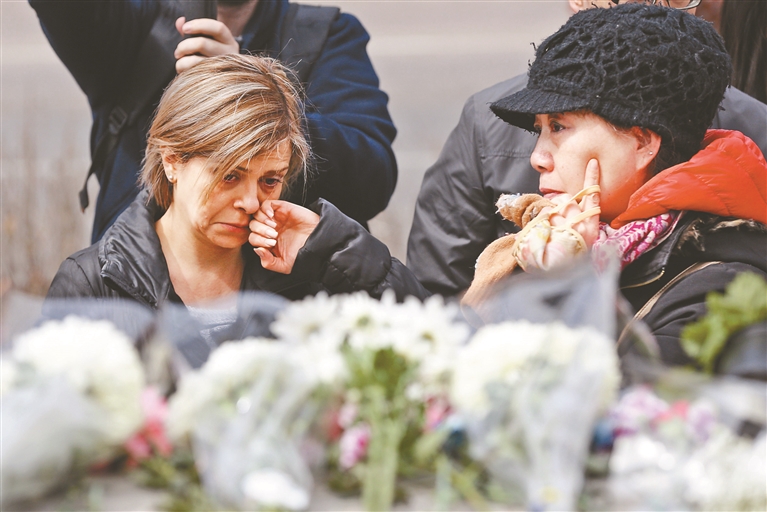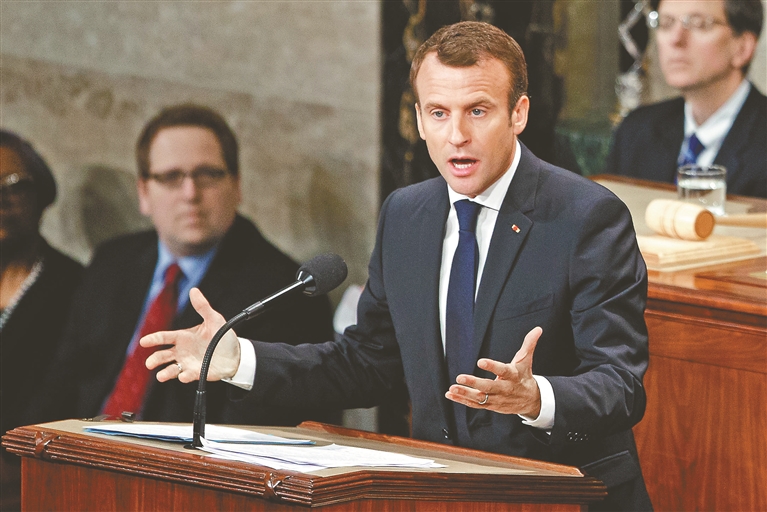 S. Korea's Moon meets North's Kim at border for summit
South Korean President Moon Jae-in shakes hands with Kim Jong Un, top leader of the Democratic People's Republic of Korea (DPRK), during their meeting at the Peace House at the demilitarized zone of Panmunjom, South Korea, on Friday. Kim became the first DPRK leader to set foot on South Korean soil since the end of the 1950-53 Korean War.SD-Agencies
18 dead, dozens injured in Indonesia oil well fire
Firefighters in Indonesia struggled on April 25 to contain a blaze at an oil well in the northwestern province of Aceh that killed at least 18 people and injured 40, authorities said.
Flames towered over houses and trees as firefighters hosed* down the area. The fire broke out early on April 25, after a 250-meter-deep well overflowed and residents gathered to collect the oil, the agency said.
Dozens of people were taken to hospital in the provincial capital, Banda Aceh, several hours away, the agency said, adding that state oil firm Pertamina was providing equipment to help fight the fire.
Ex-cop arrested in 'Golden State Killer' case
A U.S. man once sworn to protect the public from crime was accused on April 25 of living a double life terrorizing suburban neighborhoods at night, becoming one of California's most feared serial killers and rapists in the 1970s and 1980s before leaving a cold trail* that baffled investigators for more than three decades.
Former police officer Joseph James DeAngelo, 72, was arrested at his home after DNA linked him to crimes attributed to the so-called Golden State Killer and he initially was charged with eight counts of murder and could face dozens more charges, authorities said.
Canada van massacre driver charged with murder
A Canadian man who apparently had a grudge* against women was charged with murder on April 24 after allegedly plowing a rented van onto a crowded Toronto sidewalk, killing 10 people — an incident that shocked the nation.
Police said the suspect, 25-year-old Alek Minassian, was not known to them before the carnage in Canada's most populous* city, which also left 14 people injured. Most of the victims were women.
Macron thinks Trump will pull out of Iran deal
French President Emmanuel Macron said he believes U.S. President Donald Trump will pull out of the Iran nuclear deal next month "for domestic reasons," describing the U.S. as "insane" for its constant global policy U-turns, according to reports.
Macron's remarks appeared to be a concession that he may have failed to convince Trump to stay true to the agreement during his three-day visit to Washington.
Brazil's Supreme Court to vote on Lula case
Brazil's Supreme Federal Court (STF) is to vote on a motion starting May 4 that could potentially release ex-president Luiz Inacio Lula da Silva from prison, the court said.
Lula's defense team hopes to overturn a decision by Sergio Moro, a federal judge and head of a key corruption investigation, who determined Lula had to begin serving a 12-year sentence for accepting bribes. Lula was imprisoned on April 7. (SD-Agencies)