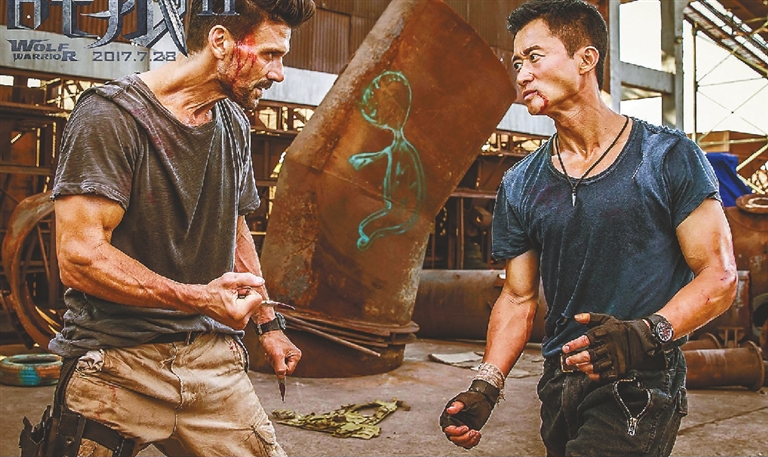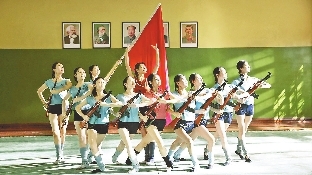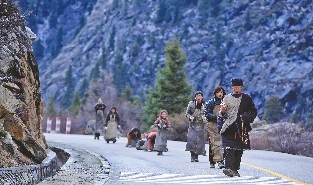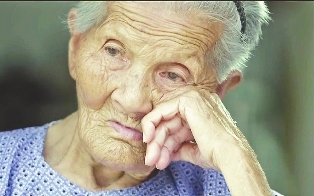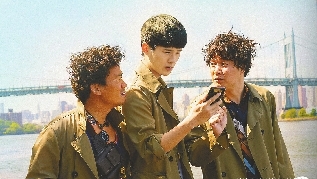 CHINESE films are getting better as filmmakers promote mainstream values using innovative approaches, says the 2018 Report on Chinese Film Art, which was released in late April at the Beijing International Film Festival.
The annual report, compiled by the critics committee of the China Film Association since 2006, looks at the country's films from various perspectives.
"Chinese filmmakers in 2017 tended to consciously mix mainstream values, social insights and entertainment," the report says.
Last year, more than 50 domestic productions earned over 30 billion yuan (US$4.7 billion) from the box office, and the war film "Wolf Warriors 2" earned a remarkable 5.8 billion yuan, becoming the highest-grossing film screened in China.
However, the 50-odd films were not all blockbusters in the traditional sense.
For instance, there is "Paths of the Soul," based on Tibetan villagers' pilgrimage to a sacred mountain. It set a record for art-house films at the box office.
A documentary, "Twenty Two," based on the Nanjing Massacre, an atrocity committed by Japanese forces from 1937-38, was also warmly welcomed by the market.
"Youth," a film by director Feng Xiaogang, based on a 1970s military art troupe, was initially expected to attract only a small circle of people aged around 60, who are not seen as major contributors to box-office revenue. But it earned 1.4 billion yuan.
The report says, "Many films of a specific artistic style are often recognized by filmgoers, as both filmmakers' creativity, and people's choices are now very diverse."
This, the report says, is because after years of pouring money into only one type of film, different genres have now found a way to prosper together.
"Such diversity was unimaginable before," says Yin Hong, a media professor from Tsinghua University, who's also one of the main authors of the report.
"We also now have a film genre structure different from Hollywood's."
He further points out that military action and urban romances are the two dominant genres in China, overtaking fantasy productions.
Yin says that Chinese films are more closely aligned with overseas trends.
"And though we still lack a film that really touches the global market, more co-productions and stories with a global outlook are ways of getting there," he says.
Separately, he says that major Chinese films now set their stories overseas, including "Wolf Warriors 2," the widely acclaimed "Operation Mekong" in 2016, as well as "Operation Red Sea" and "Detective Chinatown Vol. 2," the two highest-grossing Chinese films so far this year.
Yin says 2017 marked a beginning of "a new type of mainstream production."
In China, mainstream films refer to those productions used to educate the public and promote mainstream values, usually through portrayals of national heroes and the country's major infrastructure.
However, these productions often found it difficult to achieve commercial success in the past.
"So, filmmakers no longer use high moral standards to make heroes," says Yin.
"The stories also showcase weakness. The main themes are not directly said, but are expressed in appealing ways, which are commonly accepted in the rest of world."
Nevertheless, he says there are still many restrictions.
For instance, as the country marks the 40th anniversary of the reform and opening up this year, he thinks the personal struggles of ordinary Chinese are absent from the big screen.
But, he says "American Dreams in China" in 2013 was an exception.
The film based on Yu Minhong, the founder of the education colossus New Oriental Group, and his business partners shows how they progressed following China's opening-up policy and their pursuit of justice in the face of accusations from the United States.
But Yin says this trend has died down in the past few years.
"However, we have many great stories from the four decades on how individuals have pursued justice and personal happiness, and also brought great changes to our country," he says.
"They (the stories) deserve to be told through films. But many realistic productions are now based on imagination rather than true stories. That's why so many filmgoers are unsatisfied."
Yin now expects China will have its answer to the Hollywood production "Pursuit of Happiness" and South Korean film "The Attorney."
Lu Shaoyang, a media professor at Peking University, also wants to "put people at the center" of films.
"We often consider the word 'people' as something collective. But each individual is composed of flesh and blood. Every person has inner struggles. Filmmaking needs to better address people's inner worlds."
"And the Chinese film market cannot only rely on the Chinese population anymore for growth.
"A bigger market can be created only by higher quality. More creativity is called for."
(China Daily)