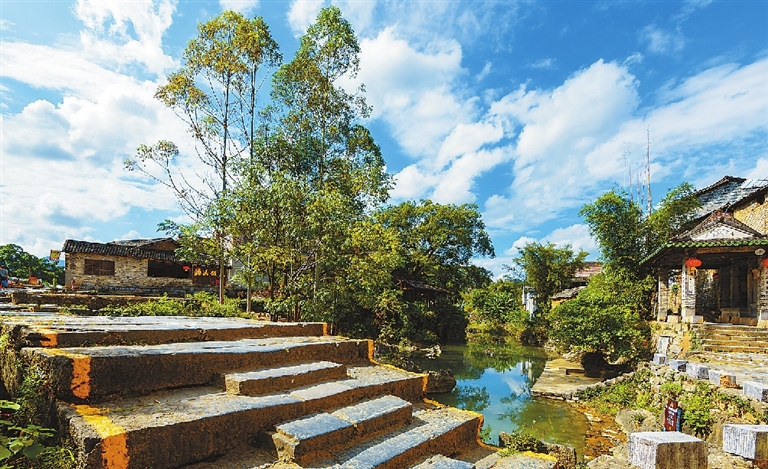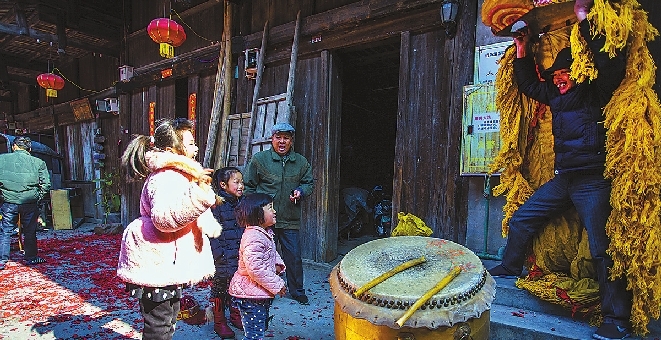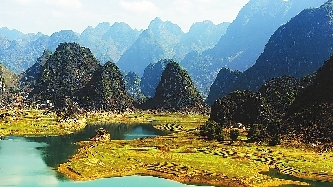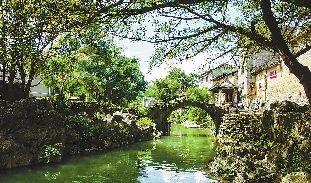 WHENEVER Guangxi is mentioned, the first thing that comes to mind is probably the saying that "Guilin's scenery is the best in the world." Guilin is Guangxi's most-famous destination. However, Guangxi Zhuang Autonomous Region, a place endowed with unique natural beauty at every corner, has more to offer than a single city.
Apart from the beautiful Guilin landscape, the spectacular Longji Rice Terraces, China's biggest and youngest volcanic island Weizhou Island, and the famous transnational waterfall Detian Waterfall, there are other places in Guangxi that deserve a visit. The province is truly one of China's greatest hidden treasures, unknown to and undiscovered by most people.
Bazhaigou Valley
Located in the most beautiful section of Shiwan Dashan National Forest Park, Bazhaigou Valley in Qinzhou City, though not as well-known as Jiuzhaigou Valley, also charms people with its primitive forest, natural waterfall and secluded valley.
The 4A-rated national tourist attraction is 125 kilometers away from Nanning, the capital city of Guangxi. Covering a total area of 3,262 hectares, it is endowed with lush forest, a 12-meter-long river valley and mountain springs, strange rocks and natural ponds. The core sites of interest of Bazhaigou Valley consists of two forest valleys, namely Bazhaigou Valley and Wanshougu Valley.
According to experts, Bazhaigou Valley area is a Jurassic-period geomorphology formed during the same era as the dinosaurs over 100,000 years ago. The vegetation here is that of a tropical rainforest, and the air in this area is very fresh, with 65,000 anions per cubic centimeter.
There are all kinds of fun to be enjoyed when visiting Bazhaigou Valley throughout the year. In spring, naturally-blooming flowers are scattered across the mountain. In summer, having fun in the water will refresh your mood, while autumn is a good season for mountain climbing. In winter, you will be embraced by a sea of snow-white plum blossoms.
Add: Dongli Village, Guitai Town, Qinbei District, Qinzhou City, Guangxi 广西钦州市钦北区贵台镇洞利村
Transport: Take a train from Shenzhen North Railway Station to Guangzhou South Railway Station, then take another train to Qinzhou East, then take a taxi to Bazhaigou Valley.
Entrance: 25 yuan
Haokun Lake
Haokun Lake was also called East Lake in the past, so striking that it is commonly said that if you visit East Lake, there is no need to visit West Lake. The beauty of Haokun Lake was discovered hundreds of years ago. But nowadays, not many people venture to it.
To reach the lake, take a bus that travels along the winding mountain roads through many tunnels, leaving passengers with an impression that there is only mountain after mountain. However, at the most unexpected moment, a jade-green lake suddenly leaps into your field of vision after the bus turns around a corner, a lake whose beauty is sure to strike the heartstrings.
There are several small islands in the lake, which resemble the five islands (in turn representing five Buddhas) standing in the vast expanse of Lake Namtso. The mountains' strange-shaped rocks reflect off the surface of the lake, giving an illusion that there is another world underwater.
Add: Haokun Village, Lingzhan Township, Lingyun County, Guangxi 广西凌云县伶站乡浩坤村
Transport: Take a train from Shenzhen East Railway Station to Baise, then take a taxi to Haokun Lake.
Huangyao Ancient Town
Located in the Hezhou region of Guangxi, Huangyao Ancient Town enjoys a time-honored history of nearly 1,000 years. Being one of the most beautiful ancient towns in China, it has been recommended as one of the 50 must-visit places in one's lifetime.
The town is rich with both natural and historical attractions. The old flagstone-paved streets, the ancient but well-preserved buildings, and the local people's traditional life styles are all distinctive features of the town.
In the 3.6-square-kilometer town are scattered more than 300 folk houses, 20 temples and ancestral halls, and over 10 pavilions and pagodas, mostly built in the Ming (1368-1644) and Qing (1644-1911) dynasties.
Add: Huangyao Ancient Town, northeast of Zhaoping County, Hezhou, Guangxi 广西贺州昭平县东北部黄姚古镇
Transport: Take a train from Shenzhen North Railway Station to Hezhou, then take a bus to Huangyao Ancient Town.
Daxu Old Town
Daxu Old Town was first built in the year 200. The ancient street in Daxu, noted for its bluestone pavement made smooth from 1,000 years worth of carts, shoes and weather, stretches about 2.5 kilometers in length. On both sides of the street stand well-preserved ancient folk houses.
Though only 15 kilometers away from downtown Guilin, it's free of the typical commercial business. The products sold here are not the same souvenirs that are typically found across the country. The local delicacies are very delicious and at reasonable prices.
Though enjoying a time-honored history of nearly 2,000 years, the town plays a low-key role. A quiet and rural town shrouded in nature, Daxu Old Town is home to mostly elder residents as young people prefer life in big cities. The renowned film "Liu San Jie" was shot here.
Add: Lijiang Tourist Attraction, No. 250, Linjiang Road, Lingchuan County, Guilin, Guangxi 广西桂林市灵川县临江路250号漓江景区
Transport: Take a train from Shenzhen North Railway Station to Guilin North, then take a taxi to Daxu Old Town. (Chen Xiaochun)