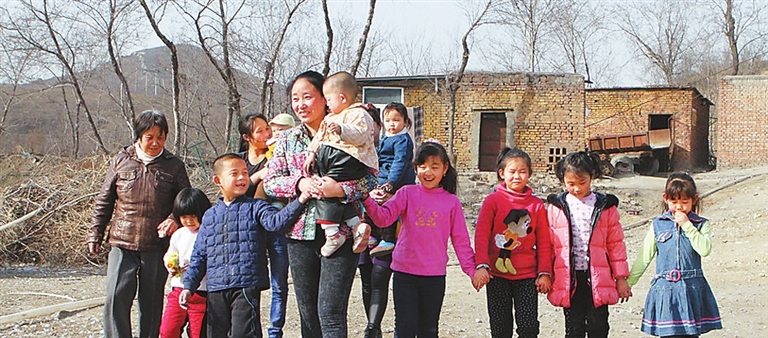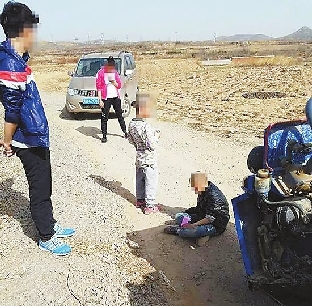 A WOMAN who won international fame for reportedly spending millions adopting 118 orphans has been detained for criminal offenses including blackmailing and disturbing social order, Beijing News reported.
Local authorities in Wuan of Hebei Province announced Saturday that the private welfare house Li Lijuan ran for the orphans has been banned, and all orphans there have been resettled.
The authorities also said that Li was suspected of multiple offenses of blackmailing and disturbing social order and has been put under criminal detention. She was taken back to Wuan from Beijing in the early hours of Saturday morning.
The police have also frozen her personal bank accounts of more than 20 million yuan (US$3.1 million) and more than US$20,000. The case is under further investigation.
Cause of closure
Li, also called Li Yanxia, started adopting orphans in 1996 and founded a private welfare house in December 2007. In previous media reports Li said she had adopted 118 orphans.
The home at which she raised her children was banned due to her failure to carry out required annual checks since 2016, said Wu Zhirong, deputy director of Wuan Civil Affairs Bureau.
Wu added that Li refused to transfer her orphans to public welfare houses, as required by civil affairs authorities.
Wu said the children adopted by Li included those who were poor but had legal guardians.
Over the past 21 years, Li received a large amount of donations, which formed the major source of funding for her welfare house, cnr.cn reported.
Li also reportedly blackmailed 70,000 yuan out of a company that needed to pass a fiber-optic cable above her welfare house, and nearly 300,000 yuan from a hotel and a hospital.
Local police also found that Li was suspected of using adopted children to siege township governments and intimidate officials. She was found to own several houses in Wuan, Handan in Hebei Province.
Adoptees properly resettled
Among the 74 people affected in the ban, 71 are children (orphaned or disabled), including 69 preschoolers, and three are adults. In addition, at the time the ban was imposed, three children had already relocated, two to a hospital in Wuan and one taken by a nanny to her home, cnr.cn reported citing the local civil affairs bureau.
"The 69 toddlers and babies have all been sent to 21 township hospitals for medical checkups," Wu said. Two policemen are deployed at each hospital 24 hours a day to ensure the safety of the children.
He added that a preliminary examination shows that 18 need surgery and 13 need regular checkups.
As for the three students (including two children and an adult), Wu said they have been assigned to boarding schools and will receive psychological counseling.
An adult who cannot hear or speak was placed in a special facility and a 30-year-old adult now works in the city, according to Wu. (Chinadaily.com.cn)